Gordon Dunker, 93, of Schuyler, died Wednesday, October 18, 2023, in at the Crowell Home in Blair.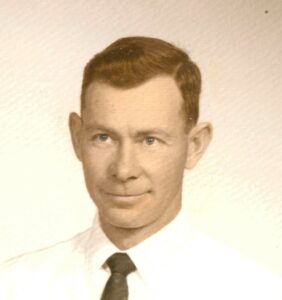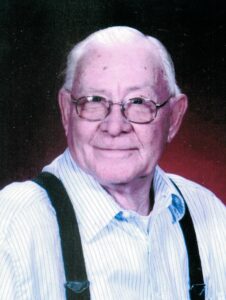 Memorial Service Wednesday, October 25, 2023,  11:00 A.M.
Kracl Funeral Chapel, Schuyler    Jerry L. Kracl, Officiating
Visitation 10:00 A.M. til Service Time
Lunch at Schuyler Golf Club immediately following the service
Private Committal Service in the Schuyler Cemetery
In lieu of flowers the family requests memorials in Gordon's Honor
to the Crowell Home in Blair
Gordon Eugene Dunker was born June 17, 1930 to William and Caroline (Dietrich) Dunker near Howells, Nebraska.  He attended school at District 11 and Schuyler High School. Gordon was baptized and confirmed at Trinity Lutheran Church, Schuyler. Gordon and Margaret (Arps) Dunker were married August 20, 1950 in the First Presbyterian Church, Schuyler where they remained very actively involved.  He and Margaret were among the first Deacons of the church and he was a lay preacher.  Together they were honored by the Knights of Ak-Sar-Ben with their Good Neighbor Award. They made their home on a farm north and east of Schuyler before moving into town in 1953.
Gordon was employed by Schultz Oil and Vondracek Oil companies and worked on the missile base near Brainard.  Later he was employed by Excel Corporation and worked there for twenty-six years.  Following his retirement he worked as a jailer for the Colfax County Sheriff's Department, as a janitor, and also as a meat cutter for Jack & Jill Grocery and later at Didier's. He enjoyed his family and friends.  Hobbies included making stained glass items, pour painting, gardening and bird watching.
Survivors include his children, Gary (Carol) Dunker, Lincoln; Sheryl (Kevin) Rolland, Blair; Mark (Gail) Dunker, Stilwell, KS; Sandra (E.J.) Habrock, Madison; and Ken (Lorree) Dunker, Winside; 11 grandchildren and 20 great-grandchildren; his brother Robert (Virginia) Dunker, Schuyler; Sister-in-law Linda (Duane) DuVall, Seattle, WA; as well as many nieces, nephews, cousins and their families.
He was preceded in death by his wife, Margaret; his parents, twin infant sisters, brother Laurance and his wife Nadine; sister Mary and husband Elmer Van Heufeln; sister Elaine Ehlers; as well as one niece Courtney Dunker; one nephew Bruce DuVall; grand-niece Michelle Ehlers; and his brother-in-law Hans Arps and wife Sue Carter-Arps.