Marvin Slavik, 83, of Schuyler, died Tuesday, February 7, 2023, at the Butler County Healthcare Center in David City.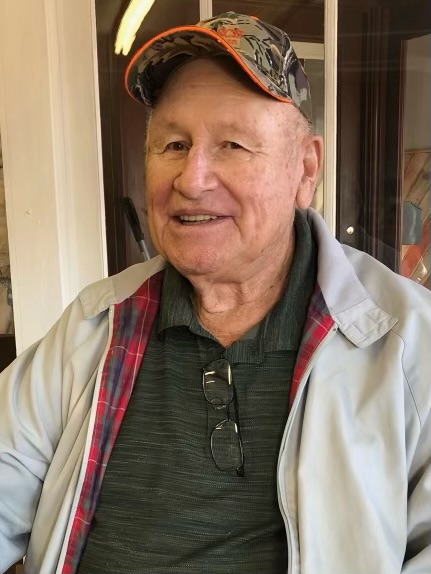 Mass of Christian Burial Saturday, February 11, 2023, 10:00 A.M.
Divine Mercy Parish, St. Mary's Catholic Church, Schuyler
Visitation Friday 4-7 PM with 7 PM Rosary-Kracl Funeral Chapel
Visitation Saturday 8:30-9:30 AM at the chapel
Committal in the Schuyler Cemetery with Military Honors

  Lunch following in the church hall
Memorials in care of the family for future designation
Marvin was born March 16, 1939, in Schuyler, to Jerry and Sylvia (Coufal) Slavik.  He attended area schools and graduated from Schuyler High School.  He served in the United States Navy from 1958-1960, in the Phillipines.  On October 7, 1961, he married Joyce Viglicky at Sts. Peter and Paul Catholic Church in Abie.  They lived and farmed north of Schuyler and retired to town in 2000.  Marvin was a lifelong farmer and loved to visit with people.  He was very proud of his family.  A member of Divine Mercy Parish, the Knights of Columbus, Schuyler Eagle's Club, American Legion and VFW.
Marvin is survived by his daughter, Susan (Gregg) Coghill and granddaughter Molly Coghill, all of Omaha and grandson Matthew (Angela) Coghill of Farmers Branch, Texas and brother-in-law, Jim Viglicky of Schuyler.  He was preceded in death by his parents, Jerry and Sylvia Slavik, wife Joyce and in-laws, Mayme and Leonard Viglicky.