Edwin Gall, 79, of Creston, died Saturday, December 11,2021, at his home.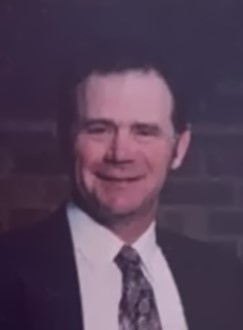 Mass of Christian Burial Friday, December 17, 2021   10:30 A.M.
St. Mary's Catholic Church in Leigh   Rev. Eric Olsen, Celebrant
Visitation Thursday 5-7 with 7 P.M. Rosary at the church
Visitation Friday one hour prior to Mass
Committal in the Creston Fairview Cemetery
Lunch in the Creston Community Building following the committal
Memorials in care of the family for future designation
Ed was born to Fred and Tillie (Coufal) Gall.  He was the oldest of five children.  Ed was raised on a farm and attended Howells High School until his sophomore year.  While in school, Ed loved playing baseball, and often wished he could have played baseball beyond his school days.  Ed was a farmer at heart and after he left school, he started farming full time.  Ed married Lois Bayer (1961 – 1991) and raised his family on a farm near Leigh.  Through this marriage, he welcomed five children; Keith, Brian, Patti, Dan, and Deb.  Five children within seven years made for a life of never-ending activity, abundant laughter, expected chaos, as well as the occasional headache.  Believing he was finished raising his family, Ed met and fell in love with Julie (Hollatz) Gillotti and they married in 1993.  He was blessed again with raising two more children, Mike and Chris. This created a second chance at going to more high school events and creating addition life long memories.  While on the farm, Ed enjoyed the fall harvest where he could see the results of the year's hard work.  Ed was extremely mechanically inclined and able to fix anything, a trait that his children admired and appreciated.  He instilled in all of his children the pride of hard work, responsibility and family.  After his retirement from farming and moving to Creston, Ed remained active with a number of jobs that kept him working with his hands, interacting with livestock and nurturing the land.  However, Ed always felt that his best job and biggest accomplishments came through being a loving father.  Over the years, Ed enjoyed attending all of his children and grandchildren's sporting events.  His old baseball mitt was always close at hand as he enjoyed playing catch and hitting pop flies to his children and later watching baseball, football and basketball with his grandchildren. He enjoyed being social within the Leigh and Creston community and spending time with the people he and Julie considered their closest friends.  Ed loved to get phone calls from his siblings and children to discuss the day-to-day activities of their individual family's.  He would talk as long as you wanted his company, especially if he knew you were on a long drive.  He has left an incredible legacy and will be missed every day.  He was a long time member of St. Mary's Catholic Church in Leigh.
Ed will be fondly remembered by his wife, Julie, his children: Keith (Carol, deceased) Gall of Leigh, NE, Brian Gall of Leigh, NE, Patti (Curt) Bohac of Schuyler, NE,  Dan (Kim) Gall of Fairview Heights, IL, Deb (Jeff) Harding of Omaha, NE, Mike (Brooke) Gillotti of Bettendorf, IA, and Christine (John) Rodenburg of Leigh, NE, his 18 grandchildren: Amber Gall, Josh (Makayla) Gall, Tim (Stephanie) Gall, Jeremy (Holly) Gall, Ashley (Joey) Benoit, Colton and Cade Bohac, Grant, Jacob, and Karinna Gall, Lane and Ethan Harding, Lucy, Zoey and Vinnie Gillotti, Isaac, Ben, and Jaxon Rodenburg, his seven great grandchildren: Liev, Landry and Lennyn Gall, Larkin and Kendall Gall, Gabe (Wiese) and Eden Benoit, his sisters; Janet (Dave) Eurek and Phyllis (Rich) Bergland, his brother Larry Gall, brothers-in-law; Ken Kluthe and Dan Hollatz, and sisters-in-law; Joan (Mark) Rickert, Jane (Dave) Scheel and Linda (Randy) McMullin.  Ed will be lovingly embraced by his parents, Fred and Tillie (Coufal) Gall, his in-laws; Sylvester and LaVonne Hollatz, sister Elaine Kluthe, sister-in-law  Mary (Sindelar) Gall, and daughter-in-law Carol (Benson) Gall.
Ed's family would like to thank Faith Regional Health Services and Faith Regional Hospice staff for their tremendous care.
Condolences may be expressed to the family online at www.revbluejeans.com