Vivian L. Trowbridge, 96, of David City, died Monday, May 13, 2019,
at the Butler County Healthcare Center in David City.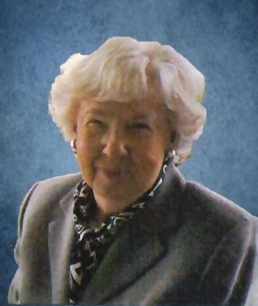 Memorial Service Saturday, May 25, 2019   11:00 A.M.
St. Luke's United Methodist Church, David City, Nebraska
Reception following the service, at Winfield's in David City
Memorials are requested to Bone Creek Museum of Agrarian Art, in David City,
in lieu of plants and flowers.
Mrs. Trowbridge was born February 19, 1923, in Alta, Iowa to Chris and Linnea Olsen.  She attended the Alta Public Schools, graduating in 1940 as Valedictorian.  She then attended the Grand Island Business College.
Vivian married Dana E. Trowbridge on August 11, 1943.  Prior to her marriage she worked as secretary to the President of Consumers Public Power District in Columbus, Nebraska.  After their marriage, she worked as accountant for Trowbridge Motors from 1946-2003.  Vivian was a member of St. Luke's United Methodist Church, P.E.O., Owls Club and several bridge groups. Vivian was also a member of Bone Creek Museum from it's inception and a valued volunteer at the museum.
Vivian is survived by her son, Dana Trowbridge, Jr. and daughter-in-law Jane Kosch Trowbridge; daughter Anne Trowbridge Durrie and son-in-law Daniel Durrie; daughter Jeannie Trowbridge Runty and son-in-law Steve Runty, grandchildren; Matt and Carey Trowbridge; Erin Durrie (Jason) Stahl, Jill Runty (Matt) Bribach, Jay (Leslie) Runty,  Jessie Runty (Chad) Sievers and great-grandchildren; Kane Trowbridge, Christian, Josh and Luke Stahl, Bear and Max Bribach, Bodey and Gunnar Runty and Jaci, Sami and Titus Sievers.  She was preceded in death by her husband, parents and a brother, Ivan Olsen.