Elaine Wolta, 90, of Schuyler, died Sunday, December 9, 2018, at her son's home near Schuyler.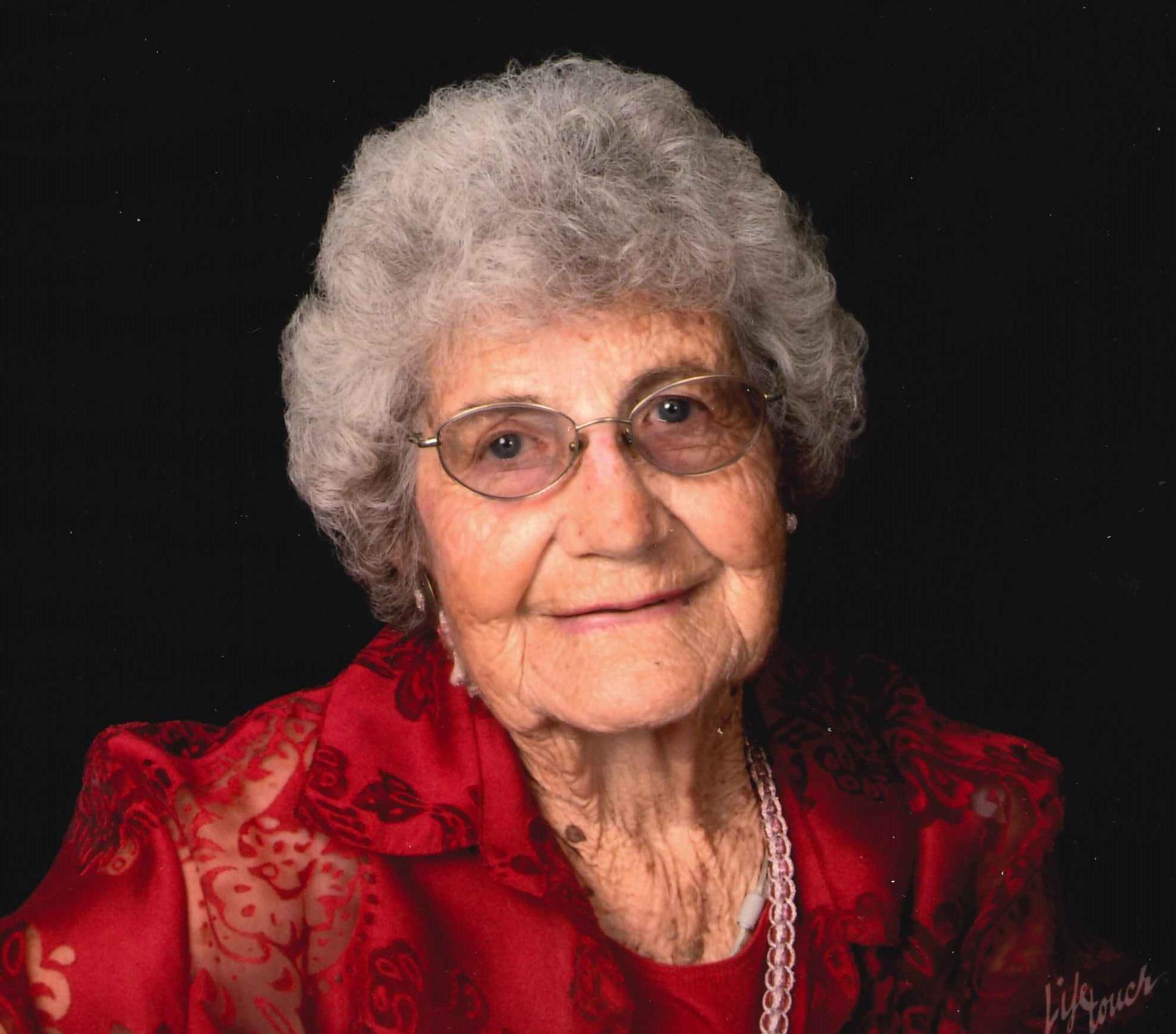 Memorial Service Thursday, December 13, 2018  2:00 P.M.
St. John's Lutheran Church, Schuyler, Nebraska  Rev. Day Hefner, Officiating
Visitation noon-2 P.M. at the church  Lunch following the service
Committal will be held at a later date
Memorials in care of the family for future designation
Elaine was born January 15, 1928, near Dix, Nebraska to Fred and Hazel (Voss) Bauman.  On June 20, 1945, she married Elmer Wolta at St. John's Lutheran Church in Schuyler.  They lived and farmed near Schuyler their entire married life.  She and Elmer loved farming and in their spare time were very active square dancing in Harolds Squares.  She belonged to St. John's Lutheran Church, the Ladies Aid, had taught Sunday School and belonged to the Golden Keys Extension Club and the Good Sam Camping Club.
Elaine is survived by her two sons; Larry Wolta of Palmer and Richard (Carol) Wolta of Schuyler, grandchildren; Justin (Linett) Wolta of Austin, Texas, Thad (Sarah) and Tyler Wolta, all of Schuyler, Amber (Eric) Johnson of San Antonio, Texas, Sarah (David) Tonjes of Hooper and Casey Wolta of Madison.  Also surviving are great-grandchildren Joslyn and Landen Johnson, Luna Wolta-Negroni, Kendall and Brantley Wolta and George Tonjes, one sister Shirley Mueller, sister-in-law Virginia Bauman and brother-in-law Kenneth Martensen, all of Ord.  She was preceded in death by her parents, husband,daughter-in-law, Patricia Fichtl Wolta, sister Mary Martensen, brother Doyle Bauman, brother-in-laws LeRoy Mueller,  John Wolta and sister-in-law Jeanette Wolta.