David L.  Wilson, 81, of Linwood, died Friday, June 2, 2023, at his home.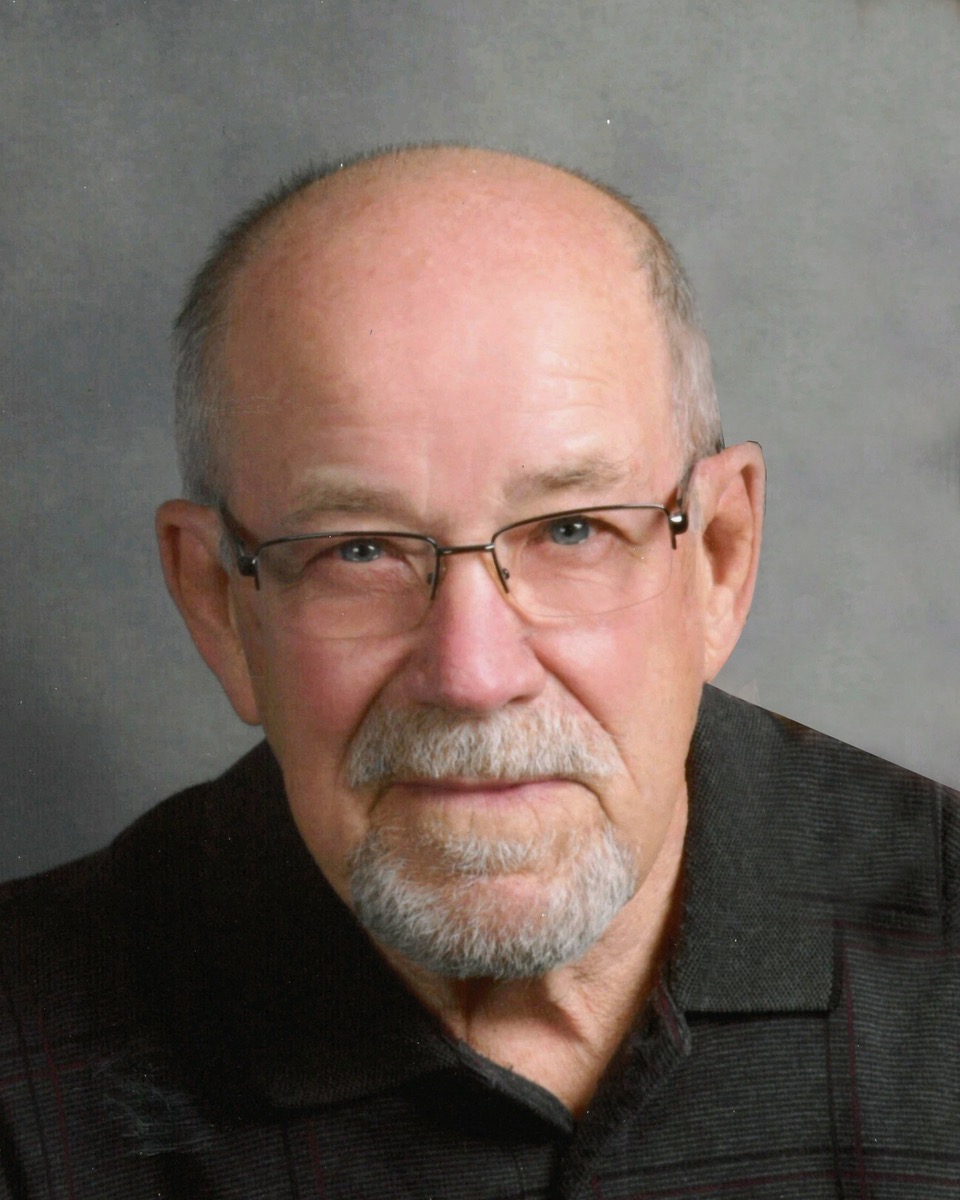 Memorial Service Live Streamed on Kracl Funeral Chapel Facebook Page
Memorial  Service Friday, June 9, 2023,  11:00 A.M.
Kracl Funeral Chapel, David City    Jerry L. Kracl, Officiating
Visitation Friday 9-11A.M. at the chapel
In lieu of flowers Memorials o the Linwood VFD or Nebraska Humane Society

Committal at a later date
Lifelong Butler Country Resident David L. Wilson died on June 2, 2023 at his lake house, just where he wanted to be. David loved fresh seafood, fishing trips to Minnesota and Canada, Happy Hour snacks, old war movies, the westerns channel, his candy dish and Evan Williams bourbon. Not necessarily in that order. He hated berries with seeds and politics. Not necessarily in that order. He was a master craftsman who could build literally anything from the ground up and could fix absolutely anything. David was also great at lawn care, smoking turkeys and ribs, having a good time and eradicating moles who dared to threaten his lawn. Dave loved to tell stories, especially about the "good old days." You could be sure that 50% of every story was true. You just never knew which 50%. He held a vast database of David City historical knowledge in his head and loved to share it over a cold one among friends and family.  Marshall Matt Dillon and Ben Cartwright were his TV heroes. And he was the hero for his children and grandchildren. Rarely a day went by that one of them wasn't phoning him to ask advice or seek assistance on a home repair or vehicle issue. He always had the answer. He taught them to fish, to select a quality hammer, to love nature, and to be thankful for one another. He took great pride in stocking their tool boxes and making sure there were always enough batteries.David excelled as a third-generation wood worker and many family members are fortunate enough to have furniture pieces that he designed and made by hand. He had a life-long love affair with good food, good music and love of travel. He would complain about it, but was always a good sport about trying new things and coming along on whatever adventure his kids/grandkids talked him into.  He took extreme pride in his grandchildren and spent many hours on the ball field, trap shooting events, at band, choir and show choir concerts, play performances and dance competitions.
He was fond of saying "I just call it like I see it" when he was speaking the truth and that was typically the end of the conversation. David took fashion cues from no one. He always looked quite spiffy for special occasions but his signature every day look was all his: a graphic T-shirt (often sporting a controversial message) designed by the fashion house Fruit of the Loom, blue jeans or back elastic waist shorts worn above the navel and held in place by a pair of suspenders, and a pair of old school slip ons that were always paired with a Wichita Fire Department baseball cap that he wore with pride.
David was born at home in David City in 1941 to Harry and Regina Wilson. He lived most of his life in the family home on West D Street in which he was born. He graduated from DCHS and went to the University of Nebraska Lincoln, majoring in civil engineering. He accepted a carpenter's apprenticeship in Lincoln, where he met the love of his life when answering a newspaper sales ad for a television, Jean Theewen. They married on September 29, 1962 at St Francis Center Parish and moved back to David City where he started Wilson Construction Company, Inc.  While in David City, Dave served on the Volunteer Fire Department, the David City Board of Zoning Adjustment and as the Chairman of the David City Planning Commission. He was active in the DCHS Booster Club and never missed a sporting or performance event in which his children participated. He was a two-term President of the NE Building Chapter of the Association of General Contractors and looked forward to annual travel with his wife and colleagues. In 1990, David and Jean retired and moved full time out to the lake house near Linwood, Nebraska. Dave took great care of the 44 acre property and became increasingly irritated by crowds and traffic. He thoroughly enjoyed the solitude of the lake house and golfing in his senior golf league.
He was preceded in death by his parents, his in laws, Carl and Emma Theewen; his brother and sister in law, Thomas and Lorraine (Kudlacek) Wilson; his sisters and brothers in law, Betty Jean and Richard Humlicek; Barbara and Kermit Thompson. His sisters in law, Beverly Havlovic and Rose Nannen, and his nephews, Dan Wilson and Mike Nannen. He is survived by his wife, R.Jean Wilson, his children, Bradley of Beatrice, James (Josie) of Wichita and Suzane (Loren Winkler) of Papillion.  His grandchildren, Rebecca (Derek Wilson Selders); Trevor; Jenna (Aaron Homme) ; Emily; Brady and Ava. One great granddaughter, Evelyn.  Brother in law Don (Nancy Kovar) Theewen, and all the nephews and nieces he considered his other children following the loss of their parents (his siblings).
David died after falling overboard while reeling in a world-record fish vacationing in Tahiti. Or maybe not. We all know how he liked to tell stories….