Stephanie Kasik Jedlicka, 92, formerly of Schuyler, died Saturday, October 8, 2022, in Battle Creek, Nebraska.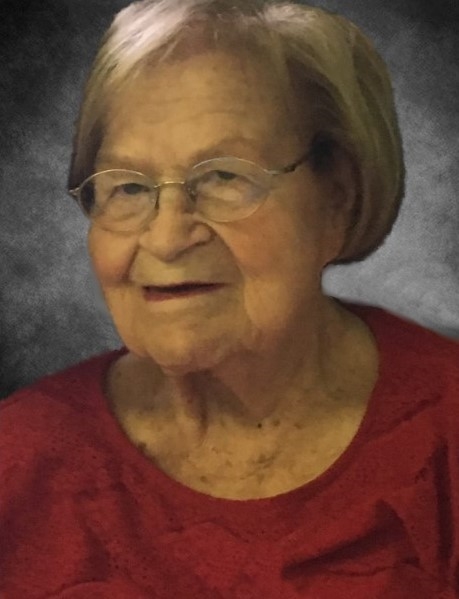 Mass of Christian Burial Wednesday, October 12, 2022, 10:30 A.M.
Divine Mercy Parish-St.Mary's Catholic Church, Schuyler
Rev. Gerry Gonderinger, Celebrant
Visitation 9-10 AM with 10 AM Rosary Service Wed.  at the church
Committal in the Schuyler Cemetery     Lunch in Church social hall
Memorials in care of the family for future designation
Stephanie Kasik Jedlicka was born April 29, 1930, in Leigh, Nebraska to James and Stephanie (Hauk) Kasik.  She attended Leigh Schools and graduated from Leigh High School.  On August 25, 1953, she married Donald F. Jedlicka at St. Mary's Catholic Church in Leigh. They later divorced.  Stephanie spent the last 25 years of her life at the Community Pride Care Center in Battle Creek and the family is very appreciative of the wonderful compassion and care given her.  Stephanie loved art, music(especially jazz) and horses, instilling in her daughters a love for those hobbies.  Linda remembers being taught to drive, up and down the farm lane, because girls had to know how to drive and Stephanie made sure they did.
Stephanie is survived by three daughters; Nancy Jedlicka and Linda Rhoades of Lincoln, Amy Heavican of Omaha. a sister, Josephine Dieter of Omaha and three grandchildren; Colin, Joey and Nathan Heavican.  She was preceded  in death by her parents, James and Stephanie Kasik, daughter Gail Jedlicka, 3 brothers-in-law Joe Dieter, Bob Strehle, Harlan Bart and her siblings; Don Kasik, Sally Strehle and Ludmilla Bart.