MaryLee Jindra, 85, of Schuyler, died Tuesday, February 8, 2022 at Bryan LGH East in Lincoln.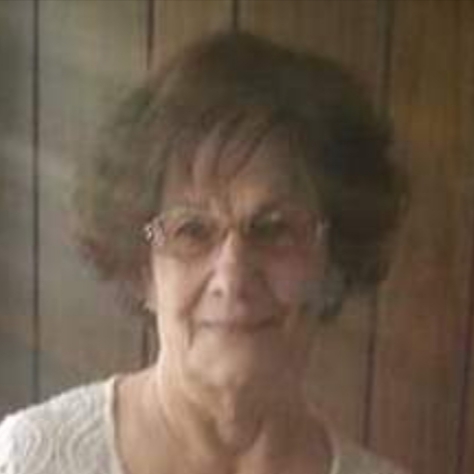 Mass of Christian Burial
Saturday, February 12, 2022  10:30 a.m.  Divine Mercy Parish
St. Mary's Catholic Church, Schuyler, Nebraska
  Rev. Gerry Gonderinger, Celebrant
Visitation Saturday 9:30 A.M. at the church
Rosary 10:00 a.m. Saturday at the church
Committal Schuyler Cemetery, Schuyler, Nebraska
Lunch following committal at St. Mary's Social Center
Memorials in care of the family for future designation
MaryLee was born November 17, 1936, in Howells, Nebraska to Joseph and Katherine (Bocian) Hejhal.  She attended area schools and graduated from Howells High School.  In October of 1956, she married George Nelson.  Together they had 7 children.  In May of 1987, MaryLee and Adolph Jindra were married and made their home in Schuyler.  MaryLee worked for 35 years caring for persons with Developmental and Intellectual Disabilities.  Spending time with her family was her greatest pleasure.  She loved children and often said, "The greatest sound in the world is your child's laughter."  MaryLee's eyes beamed with happiness and her smile widened with each addition to her very large family.  She wasn't just motherly to her family but to many people that had the honor of knowing her. People describe MaryLee as beautiful, amazing, wise, patient, caring, loving, hard-working, supportive, tender, gentle, honest, funny, responsible, selfless and giving.  She loved working in her flower beds.  She enjoyed antiques and finding treasures at thrift stores and yard sales.  She loved all of God's creatures.
She is survived by her husband, Adolph Jindra of Schuyler, daughters Juanita (Chuck) Phillips of David City, MaryLee Nelson, Schuyler, Beckie (Dale) Janousek, Clarkson, Genene Hansen and Dan Johnson of West Point, four sons; Curt (Deena) Nelson, Missouri Valley, Iowa, George Nelson, Schuyler, Shane Nelson, Elk Horn, Iowa, Quentin Nelson and Darla Orender of Schuyler, three sisters; Alice Krenk, Katherine (Lawrence) Bayer, all of Schuyler, Elsie Alexander of Omaha, one brother, Elmer Hejhal of Fremont and 25 grandchildren, 43 great-grandchildren and 2 great-great-grandchildren.She was preceded in death by her parents, great-grandson Cameron Snyder, great-granddaughter Payton Phillips, sisters Tillie Krutz and Dorraine Hejhal and brothers, Gene, John, Joe, Jim and Donald Hejhal.