Dustin "Lena" Fickle, 40, of Columbus, died Thursday, February 17, 2022, at the home  of his parents in Schuyler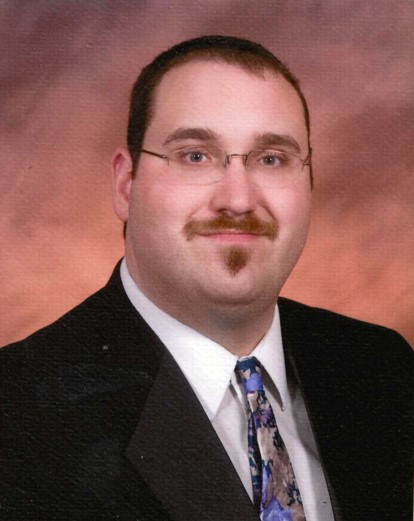 .
Service will be Live Streamed on Kracl Funeral Chapel Facebook Page
Funeral Service Monday, February 21, 2022, 11:00 A.M.
Kracl Funeral Chapel, Schuyler, Nebraska
Rev. Day Hefner and Jerry L. Kracl, Officiating
Visitation Monday 9-11:00 A.M.
Committal in the Schuyler Cemetery
Lunch Following at the Schuyler Eagle's Club
Memorials in care of the family for future designation
Dustin "Lena" Gerald Fickle, age 40, of Columbus, was born on April 18 1981, to Richard & Sheila (Pegram) Fickle. . Dustin was baptized and confirmed at St. John's Lutheran Church in Schuyler. He was diagnosed with Autism at a young age, and battled that disability his entire life. He was very high functioning. He graduated from Schuyler Central High School with the Class of 1999. He furthered his education at Central Community College in Columbus, graduating with a degree in Accounting. Lena was a proud member of the Loup Vally Gem & Mineral Society. Lena traveled around the country to attend conventions: BOTCON, Transformers, Comicon, and Star Wars and many more. He was proud to become friends with actors and authors. He had in his possession books and souvenirs signed by them.
Survivors include his parents, Shiela Cooke, of Virginia. Rick and Gail Fickle, of Schuyler, two brothers, Jordon Fickle and Jake Wagner, of Schuyler, one sister Brittany Cooke, of Council Bluffs, nephew Evan Fickle, of Schuyler, several aunts and uncles including Loralee Sams, of California, Gary and Diane McGinnes, of North Carolina, Bob and Sue Fickle, of Minnesota,. Chuck and Barb (Fickle) Spindler, of Michigan, several cousins and many friend's. Lena was preceded in death by his grandparents and aunt Audrey Fickle. Lena was a kind hearted and gentle soul. He loved animals especially his beloved cat "Willow". He was not afraid to voice his objection to what he felt was wrong. Lena enjoyed going to the movies and embarking on new adventures with Rick.