Smiley Tomcak, 61, of Bellwood, died Friday, August 6, 2021, at his home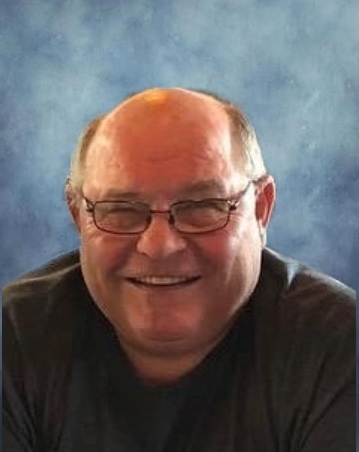 Mass of Christian Burial Thursday, August 12, 2021,  10:00 A.M.
St. Peter's Catholic Church, Bellwood   Rev. Ben Holdren, Celebrant
Visitation Wednesday 4-7 P.M. with 7 P.M. Rosary at the church
Visitation continues Thursday 9-10:00 A.M.
Dinner immediately following the Mass, in the church hall
Committal Thursday  afternoon at St. Mary's Cemetery,  Linwood
Memorials to the Bellwood Fire Department or Family Wishes
Robert (Smiley) Tomcak was born March 11, 1960, in Schuyler, NE to Robert and Bev (Kriz) Tomcak.  He graduated from Schuyler High School in 1978. Robert worked for Pepsi for 38 years, retiring in 2015.
On September 21, 1985, Robert married Mary Beth Romshek at St. Peter's Catholic Church in Bellwood where he lived for the rest of his life. Two sons, Vincent and Eric, were born to this marriage. Besides raising their family, Robert and his wife were part owners of T & K Pitstop for several years.
Robert was active in his community serving on the city council and was a member of St. Peter's Church. His hobbies included hunting, fishing, NASCAR racing, and Husker athletics. Robert will be remembered as a good father, good friend, and for his ornery personality.
Robert is survived by his wife of 35 years, Mary Beth of Bellwood, sons Vincent of Omaha and Eric of Bellwood; brothers Dave (Debbie) of Schuyler, Danny (Judy) of  Loveland, CO, Leroy (Chris) of CA, and Tim (Nancy) of Howells; sister-in-laws Michelle (Kent) Longenecker of David City, Amy (Bob Speicher) Romshek of Columbus, Jackie (Aaron Schmid) Romshek of Bellwood;  brother-in-laws Matt (Jami) Romshek of Lincoln, Andy (Patty) Romshek of Papillion; mother-in-law Mary Pat Romshek of Bellwood; and many nieces and nephews.
He was preceded in death by his father and mother Robert and Bev; children Bryan and Tammy; brother Scott and wife Debbie; and father-in-law Joseph Romshek.