Betty Waak, 75, of Schuyler, died Sunday, August 8, 2021, at david place in David City.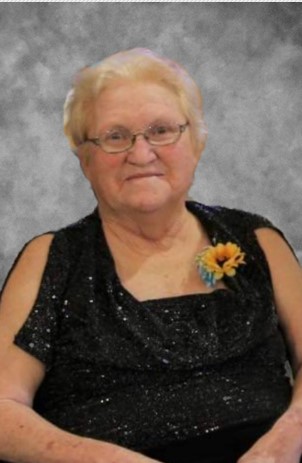 Funeral Service Friday, August 13, 2021, 10:30 A.M.
Trinity Lutheran Church, Schuyler   Rev. Jim Gruber, Officiating
Visitation Thursday 5-7 P.M. at Kracl Funeral Chapel
Friday 9:30-10:30 A.M. at the church
She will be cremated with committal at a later date
Memorials in care of the family for future designation
Lunch in the church fellowship hall immediately following the funeral
Betty was born November 15, 1945, in Ewing, Nebraska to Vladek and Mabel (Raymer) Sladek.   She graduated from Atkinson High School in 1963.  In 1967, she married Patrick O'Leary and they had three daughters.  They later divorced.  On September 3, 1983, she married Don Waak at Trinity Lutheran Church in Schuyler.  They lived and farmed northwest of Schuyler.  Betty worked in assembly for Behlen Manufacturing for 31 years.  She loved bowling and crocheting as well as caring for her horses.  Her greatest  love was for her children and grandchildren, and of course, Don.  She also leaves behind her precious dog, Princess.
Betty is survived by her husband, Don of Schuyler, 3 daughters; Luann Waak of Columbus, Shaunda (Ivan) Volkmer and Erin (Larry) Rose, all of Schuyler, 2 sons; Ken (Margaret) Waak of Columbus and Eric Waak of Columbus, 7 grandchildren and 4 great-grandchildren and two sisters-in-law, Phyllis Sladek of Columbus and Linda Sladek of Missouri.   She was preceded in death by her parents ,infant  daughter Heidi O'Leary, grandson David Waak and three brothers, Charles, Ronald and Donald Sladek.