Julie A. Gall, 71, of Schuyler, died Friday, December 18, 2020 at CHI Immanuel Hospital in Omaha.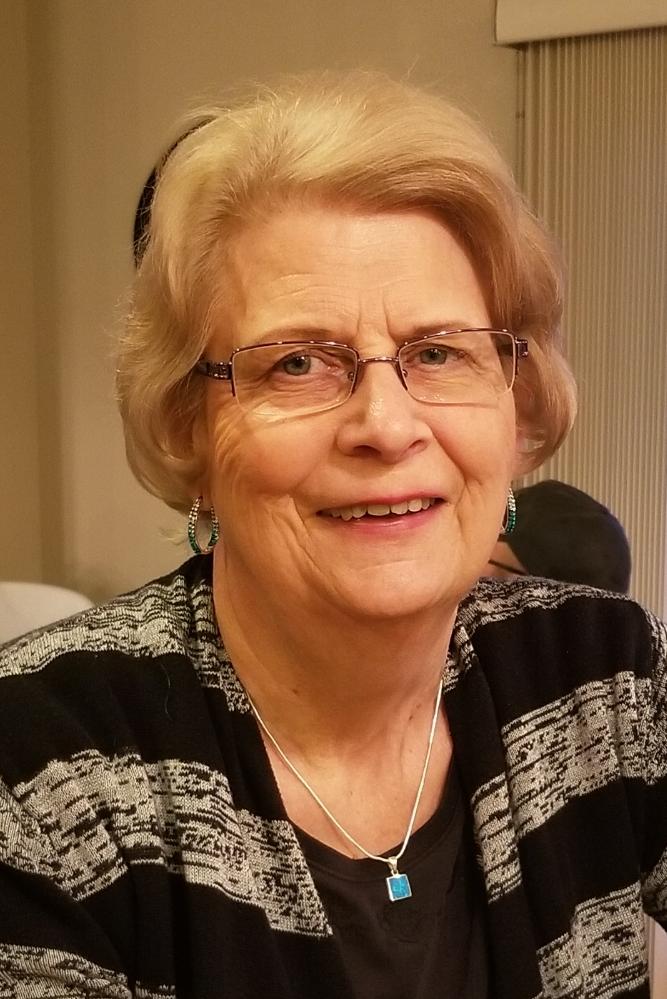 Covid Restrictions apply
Mass of Christian Burial
Mass will be live streamed on Kracl Funeral Chapel Facebook Page
Tuesday, December 22, 2020  10:30 a.m.  Rev. Gerry Gonderinger, Celebrant
Rosary Tuesday 10:00 a.m.
Divine Mercy, St. Augustine Catholic Church, Schuyler, Nebraska
Visitation Monday, December 21, 2020  4:00 p.m. to 7:00 p.m.
Kracl Funeral Chapel, Schuyler, Nebraska
 In lieu of flowers, plants and statues please give Memorials to the family
for future designation
Julie was born October 28, 1949, in Rushville, Nebraska to Dexter and Alice (Galbraith) Winter.  She graduated from Rushville High School and went on to attend the Lincoln School of Commerce.  On July 11, 1970, she married Joseph A. Gall in Lincoln.  They made their home in Schuyler where Julie worked at the Schuyler State Bank until their children were born.  She then became a loving daycare provider for many area children, many with whom she still is in contact with to this day.  She had her Shaklee business for over 25 years. Her special undivided love was her family, especially her children, parents and siblings.  She was always there to offer a helping hand or words of encouragement.  She gained strength from her love of family and God.  She was the rock her children leaned on for encouragement and moral support to achieve anything they wanted to do in life.  She enjoyed helping Jeff and Jason in their business endeavors.  She picked up the love of crafting after her children were grown.  She flourished in this area by making many wonderful and useful items she shared with family, friends and at craft fairs.  The height of spring and fall were many craft fairs she attended with her daughter, Jodi.  It was their bond.  Julie was also an avid gardener, canning much of her produce and sharing even more.  Community was important to her.  She worked as an election poll worker, taught GED classes for over 20 years, served funeral lunches at church and worked retreats at the St. Benedict Center. Her favorite part of the holiday season was partaking in festivities and crafts at "Christmas on the Hill".  She enjoyed traveling with Joe, on their Alaskan cruise and visiting  across Europe, as well as many trips to Texas visiting her sister, Joan and Gary.
She is survived by her husband, Joe of Schuyler, one daughter, Jodene "Jodi" Gall of Gretna, two sons: Jeff and special friend Sue Muehlich, Jason and fiance Mary Racicky, two brothers: John ( special friend Colleen Braden) Winter of Omaha, Jean (Kristy) Winter of Rushville, a sister, Joan Baumgart, Norfolk and many nieces and nephews.
She was preceded in death by her parents and a brother-in-law, Gary Baumgart.