Duane Svoboda, 76, of David City, died Monday, December 21, 2020, at the Butler County Healthcare Center in David City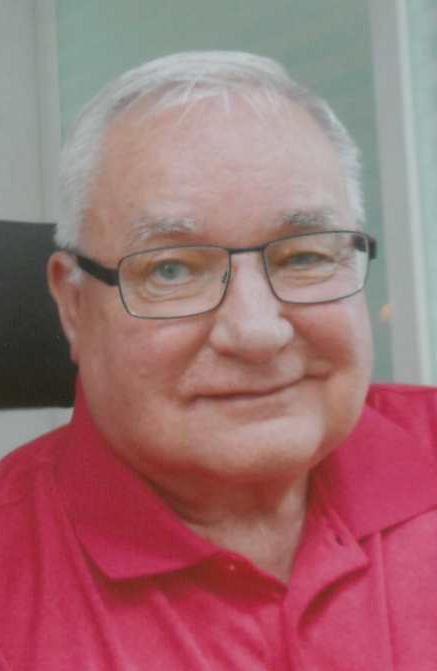 MASS WILL BE LIVE STREAMED ON KRACL FUNERAL CHAPEL FACEBOOK PAGE
Covid 19 restrictions apply, face masks required
NOTICE CHANGE OF TIME FOR VISITATION
Mass of Christian Burial
Monday, December 28, 2020  10:30 a.m.
St. Mary's Catholic Church, David City, Nebraska  Rev. Jay Buhman, Celebrant
Visitation Monday 9:00 a.m., Rosary 10:00 a.m., at the church
NOTE CHANGE OF VISITATION HOURS
Visitation Sunday 12:00 p.m. to 3:00 p.m.  Kracl Funeral Chapel, David City
Committal Assumption Catholic Cemetery, Appleton
Duane began his journey on September 18, 1944, in David City, child of Joseph  G. and Rose E. (Kozisek) Svoboda.  He attended area schools and graduated from East Butler High School of Brainard  in 1962.  He joined the United States Navy that year to answer the call to serve his country.  During his time in the Navy he represented our country with pride and honor in many ports of call.  Following his honorable discharge from the Navy, he married his best friend, Connie Palensky on October 5, 1968, at Sts. Peter and Paul Catholic Church in Abie. The unconditional love they had for one another grew from the two of them to a beautiful family of five which included Dawn Marie, Robert Allen and Eric Charles. He worked for over 40 years at the Butler Public Power District working as lineman, meter-man and then Operations Manager, retiring in 2006.
Duane loved fishing, camping, gardening and the long hog roasts that brought him  so much joy. He was a very kind, compassionate man.  Humble and soft spoken, he had a passion to help anyone and everyone in need.  Duane  loved watching his seven grandchildren  grow into the beautiful souls they are today.  There wasn't a baby born into that family that escaped being gushed over by him.  Though he faced many challenges, he persevered for over a decade, his limitations not defining who he was, with a smile so large and a heart overflowing with love for everyone he met.
Duane was preceded in death by his parents, beautiful daughter Dawn Marie Pavel and fun-loving brother, Gerald Svoboda.  Also preceding are his parents-in-law, Leonard and Goldie Palensky and sister-in-law, Judy Jakub.
Surviving Duane are his wife, Connie of David City, sons Robb (Trudy) Svoboda of Rising City, their children Emma and Eli, Eric (Shannon) Svoboda of Wisconsin, their daughter, Charleigh and Dawn's children; Josh, Ryan, Craig and Adam Pavel, his siblings Adrian (Glennie) Svoboda, sister-in-law Joan Svoboda of Lincoln, Teresa (Ron) Hammond of Kansas, Tom (Diane) Svoboda of Dwight and many nieces and nephews.  Duane is also survived by his loving in-laws: Leonard (Loretta) Palensky, Jr., Jerome Jakub, Julie Chmelka and friend Leonard McAullife, Ron (Tracy) Palensky, Tim (Lisa) Palensky, Tammy Ehrich and special friend Richard Bachman, Carmen (Kevin) Broman and Pete (Re'Nee) Palensky.