Barry Chappell, 61, of Schuyler, died at his home in Schuyler.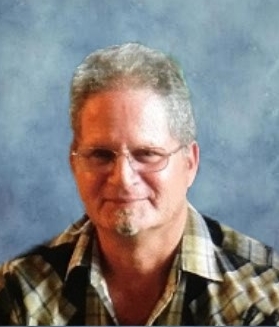 Graveside Memorial Service Friday, May 29, 2020
1:00 P.M.  Schuyler Cemetery with Military Honors
Barry Kent Chappell was born April 10, 1959, to Donnie R. and LaVonne A. Chappell. He was born on his mother's birthday.
He grew up in Schuyler where he attended Schuyler schools and worked many part-time jobs in the area.  After school he entered the Army and attended boot camp at Fort Sill Oklahoma and later was stationed at Fort Campbell Kentucky as an Artilleryman and spent  several years in Germany!  While stationed in Kentucky he met and married Brenda moved to Germany and were blessed with 2 children (twins) Paul Wayne & Amber Lynn.  Together as a family they spent several years in Germany and later returned to Kentucky and at the end of his 3rd enlistment he entered private life and he and Brenda divorced.
After the Army Barry worked for various trucking companies in Kentucky, Minnesota and South Dakota.
In South Dakota he met and married Linda and had a son Zachary.  After several years he and Linda would part ways and he moved to Minnesota where he fathered a daughter Elizabeth Rae.  Yes, good ole Barry was a mover and a shaker with the ladies as he cherished married life!
After many years in Minnesota he again divorced and move back to Schuyler in 1999.   While in Schuyler Barry worked for trucking companies such as United transport, Selden trucking, Arps Sand and Gravel, and was a shag driver for Ray and Phil at Cargill.  At the time of his death he was working security at Cargill!
While back in Schuyler he met and married Joyce Albers along with her three sons Justin, Kenny and Jessi. They lived together until 2012.
Since 2012 Barry continued to be a hard worker and lived a few years with his brother Mike after moving back to Schuyler.  Barry would reside in his own apartment until the time of his death.
The last few years Barry met and befriended many friends thru his security position at Cargill.  He never met a stranger and would always reach out to you with his fun southern twang and would always have some colorful comments.  Since his passing it has a been a joy to here some of the stories, get calls, text messages, and colorful comments about who he was and what a fun and friendly person he was!!!!  He loved to be called UNCLE BER and enjoyed every minute of the time he spent with his many nieces and nephews. Barry enjoyed spending time at the river or home watching TV and just being Barry.  Barry believed his greatest accomplishment was being a dad and we all know he wished he was closer to his children.
Barry would have been humbled by the out reach and support his family has received.  It  was that gentle, funny nature he presented to every person he met.  He just had no idea,  but again that was Barry, a Humble Funny Simple man with a big heart.
Barry is survived by his parents Donnie R. Chappell and LaVonne A. Chatfield who have reunited after 40 plus years in Burrton, Kansas.
Children: twins; Paul Wayne Chappell, Florence, Kentucky and Amber Lynn Chappell-Ison of Independence, Kentucky.  Son Zachery Chappell of Brandon, South Dakota. Daughter Elizabeth Rae Chappell of Sandstone, Minnesota.  Brothers; Alan (Lori) Chappell of Louisville, Kentucky, Randy Chappell of Burrton, Kansas, Mark Chappell of Columbus, Nebraska, Mike Chatfield of Schuyler, Nebraska.  Sisters; Laurie (Bryce) Meyers of Ricketts, Iowa, Lynda (Tom) Cerny of North Bend, Nebraska.  Cousin, Ron Ullom of Sierra Vista, Arizona, and many nephews and nieces.  Also good friends; Paul Kruse, Gary Kracl, Kevin McCurdy, Paul Lucht and many others.
Preceeded in death by step Mother Clara (Donnie) Chappell, step-father Wison "Chatty" Chatfield.