Jerome Vavra, 82, of David City, died Wednesday, April 8, 2020, surrounded by all his children and grandson, Max,  at the Masonic Home in Plattsmouth.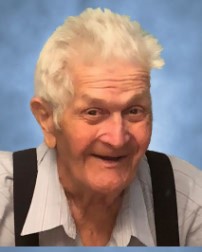 Visitation Friday April 10, 2020    3-5 P.M.  Kracl Funeral Chapel, David City
Graveside Service Saturday, April 11, 2020   11:00 A.M.
Green Valley Cemetery, Homer Nebraska
Memorials in care of the family
Jerome was born September 1, 1937, in Thurston County on the family farm north of Walthill, Nebraska to Antonin E. and Ruth F. (Pease) Vavra.  He graduated from Winnebago High School and attended Young Adult Leadership Training in Lincoln.  On March 18, 1964, he married Marie M. Budde in Winnebago.  They lived and farmed southwest of Homer.  Jerome was a member of the United-Faith Presbyterian Church where he served as Trustee.  He was an active member of Masons of Olive Branch Lodge #274 where he served as Master five times, holding a dual membership in Magnolia Lodge #220 of Emerson.  He was active in Freemasonry in many different chapters over the years and was also a member of the Fraternal Order of Eagles #2492, Sioux City.  Besides farming, Jerome had worked for Marshall Fields, Herman-Hay Mill, Mahoney Ford, Nielsen Equipment, Scoular Grain, Jolly Time Popcorn and Econo Foods. He had also served as the Youth of rural Thurston County as 4-H Leader for 35 years as well as Superintendent of small animals at the Dakota-Thurston County Fair for 27 years.  Jerome was a lifetime member of the Dairy Association.  He loved hunting, fishing and spending time with his family. They took several fishing trips to Canada.
Jerome is survived by two daughters; Connie (Alan) Chapman of Allen, NE, Cindy Lou (Jeffrey) Quimby of Buda, Texas, two sons; Michael J. (Deborah) Kuhlman, Papillion and Kay Jay (Patty) Vavra, Treynor, Iowa, two grandsons, James (Mariah) Weyrich and Maximus Quimby, Three granddaughters, Katherine and Rhiannon Chapman and Sariah Quimby, four great-grandchildren; Logan Weyrich, Kota Azelea, Wesley and Summer Danielson, sister-in-law Darlene Vavra of Homer, three brothers; Elden (Karon) Vavra, Homer, Glen (Bonnie) Vavra, Zellwood, Florida, Melvin (Judy) Vavra, Elk Point, South Dakota and many other relatives and friends.
He was preceded in death by his wife, Marie, parents, brother Bernard Vavra and son-in-law Darrell Weyrich.