Helen Horacek, 86, of Brainard, died Wednesday, April 1, 2020, at david place in David City.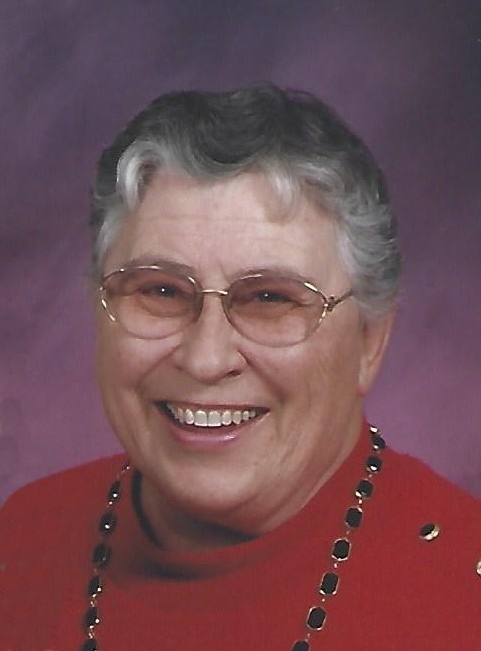 Visitation Sunday 11-4 P.M. at Kracl Funeral Chapel in David City.
Limited to ten persons at a time.  The family will not be present.
The family asks that you not send flowers, plants or statues at this time.
Memorials in care of the family to be designated to area charities
Helen was born April 10, 1933, in Schuyler, to Charles F. and Emma (Barta) Novak.  After graduating from High School, she earned a Bachelor's Degree from Midland Lutheran College.  She taught school at District #37 in Brainard, Prague and District #74 of Saunders County for over 21 years.  She also substituted in Weston.  On November 29, 1958, she married Zdenek "Sid" Sedlacek.  They had two children and Sid died December 8, 1978.  She married Donald Horacek on December 27, 1986, at the Presbyterian Church in Prague.  Helen loved teaching and always had a Christmas Program regardless of the size of her class.  Not one for the spotlight, she was none the less featured on "Postcard from Nebraska" on CBS with Charles Kuralt and Roger Welsh.  Helen was a member of the Prague Presbyterian Church, the Prague Legion Auxiliary and was well known in the area for playing the organ at church and for many area funerals.  She loved the farm, riding tractors, caring for livestock and especially enjoyed mowing.  She and Don would take two mowers to the church cemetery southwest of Prague and help in the cleanup and mowing.
Helen is survived by her husband, Donald Horacek of Brainard, daughter, Kelly (Todd) Luth of Little Rock, Arkansas, son Rusty (Pam) Sedlacek, Lincoln, four grandchildren; Cameron (Whitney) Luth, Little Rock, Courtney (John-Mark) Holden, Louisville, Texas, Jamie (Nate) Smith of Gretna, Jessika Sedlacek of Lincoln, two great-grandchildren; Elliot Luth and Brooks Smith, several nieces and nephews.  She was preceded in death by her  parents, first husband Sid Sedlacek and one brother, Elmer Novak.
Reverend Lonnie Eischlimann will conduct a private  graveside service for the family on Monday, April 6, 2020, in the Prague National Cemetery.