Sylvester "Satch" Nepper, 84, of Schuyler, died Saturday, December 22, 2018 at St. Joseph's Villa in David City.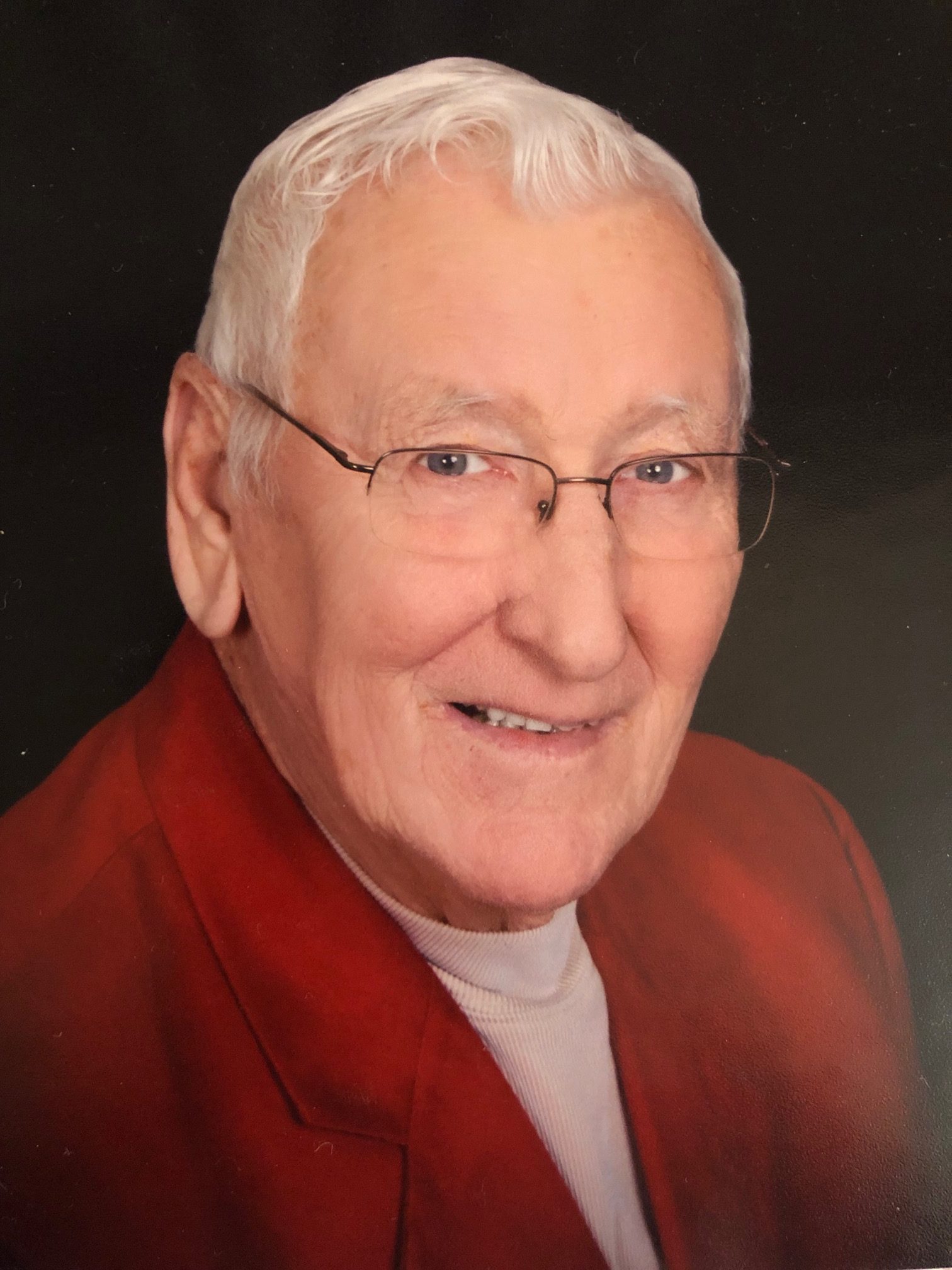 Memorial Mass Saturday, December 29, 2018  10:30 A.M.
Divine Mercy Parish-St. Augustine's Catholic Church, Schuyler
Visitation Friday 5-7 P.M. with 7 P.M. Rosary for Knights of Columbus and Parish
Kracl Funeral Chapel, Schuyler Nebraska
Inurnment in the Holy Cross Cemetery, Schuyler Nebraska with Military Honors
Lunch at the Schuyler V.F.W. hall following the committal service
Memorials to the Colfax County Senior Center
Sylvester Joseph Nepper was born March 14, 1934, in Stanton County, Nebraska to John B. and Augusta (Litz) Nepper.  He attended rural Colfax county Schools, Schuyler High School and received his GED while serving in the United States Army. On May 19, 1959, he married Edith Novotny at St. Augustine's Catholic Church.  They spent their entire married life in Schuyler where Satch drove truck for Zelenda Produce, Schuyler Transfer, Kohler Transfer, Central States, ATI, Husker Coop and Skyhawk Transfer.  He was a member of the church where he served as a lector, Eucharistic Minister, usher and the Parish Council.  Satch was  a Fourth Degree Knight and belonged to the Schuyler VFW and Columbus Eagles Club.  He enjoyed RV travel, gardening, computer and CB radio communications and also enjoyed doing puzzles.  Over the years he also liked to water ski, bowl, golf and liked nothing more than visiting with people.  When Satch entered the room, you were aware of his presence and soon to be "captive" in a conversation with him.  He could converse with anyone and everyone and no one was a stranger after meeting Satch.
He is survived by his wife, Edith of Schuyler, three daughters; Monica (Matthew) Swanson of Spokane, Washington, Veronica Nepper and Michael Helgesen of Omaha, Cynthia (George) Lower of West Palm Beach, Florida, five grandchildren; Spencer (Ruiying) Lower, Dylan (Taylor) Lower. Logan, Haley and Evan Lower, 6 step-grandchildren and 5 step-great-grandchildren, two sisters; Delores Fricke of Schuyler and Loretta (Norbert) Ciecior of Columbus and many nieces and nephews.  He was preceded in death by his parents, John and Augusta Nepper, his in-laws, Edwin A. and Alice Novotny, brothers-in-law Edwin Novotny, Jr. and Eldon Fricke and  sister-in-law Janet Novotny.