Joe Sobota, 73, of Schuyler, died Friday, July 28, 2023, at his home.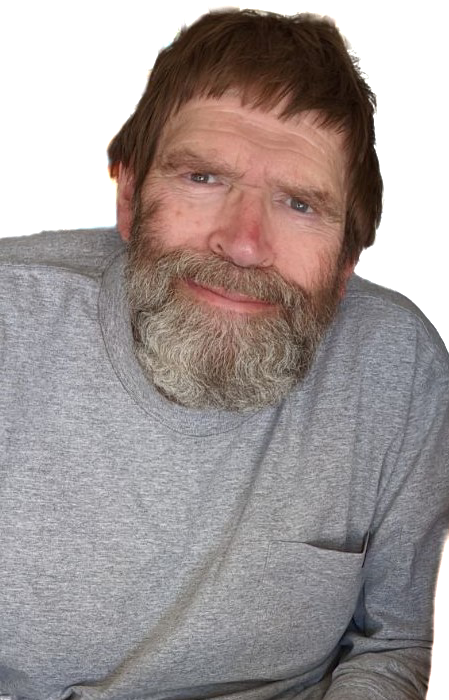 Mass will be livestreamed on Kracl Funeral Chapel Facebook  page
In lieu of plants and statues memorials may be given
to the family for future designation
Mass of Christian Burial Tuesday, August 1, 2023,  10:30 A.M.
St. Augustine's Catholic Church, Schuyler,  Rev. Gerry Gonderinger, Celebrant
Visitation Monday 4-7 with 7 P.M. Rosary at the church
Visitation Tuesday 9:30 A.M. til Mass time
Dinner immediately following in the church hall
Committal in Heun Cemetery at 1:30 P.M. Tuesday
Joe was born on Easter Sunday, April 9, 1950, in Columbus to Emil J. and Eleanor (Svec) Sobota.  He attended District 17 and Howells Grade School.  Joe graduated from Schuyler Central High School in 1968.  Joe was a proud member of the Jolly Green Giants basketball team who won State in 1968.  In 1968, Joe was chosen to be part of the North Football Team to play in the Shrine Bowl and was awarded the trophy for Outstanding Defensive Player.  Joe went on to play football for the University of Nebraska for 2 years.  Joe returned to Schuyler to work on the farm with his dad and brothers.  Joe was most known for his mechanical skills on the farm.
On August 18, 1979, Joe was united in marriage to Frances "Fran" Jarosz at Holy Trinity Heun.  To this union, 2 daughters were born, Rachel and Brenda.
Joe enjoyed being part of his community.  Along with being part of his family farm, Joe was also co-owner of the Scalehouse Truck Stop with Duane Kroeger just outside of Schuyler.  Throughout his life, Joe enjoyed working on the farm, spending time with his family, partaking in good conversation over coffee at the Scalehouse, using his mechanical skills to make ideas in his head come to life.  In 1972, Joe went hunting in Idaho and killed a mountain lion which he had mounted and proudly displayed.  Joe loved being a grandpa and enjoyed going to his grandson's sporting events, taking rides on his scooter, working in the shop together, and their cuddles.
Joe is survived by his wife, Fran, of Schuyler.  daughters Rachel Sobota of Lincoln, Brenda (Ben) Folkerts and grandson, Blaise Folkerts of Lincoln, brother John (Sharon) Sobota of Schuyler, two sisters,  Mary (Greg) Hogel of Elkhorn, Ann (Jerry) Leever of Omaha, and two sisters-in-law, Jean Sobota of Columbus and Donna Sobota of Schuyler, as well as many sisters and brothers-in-law from the Jarosz family and several nieces and nephews. Joe is preceded in death by his parents, Emil J. and Eleanor Sobota, in-laws Ben and Viola Jarosz, brothers Frank and Emil D Sobota, niece Holly Sobota, nephews Dwaine, Daniel and Donald Sobota and Justin Jarosz.