Jeanne Went, 91, of Columbus, formerly of Leigh, died Monday, July 3, 2023, at the Emerald Care Center in Columbus.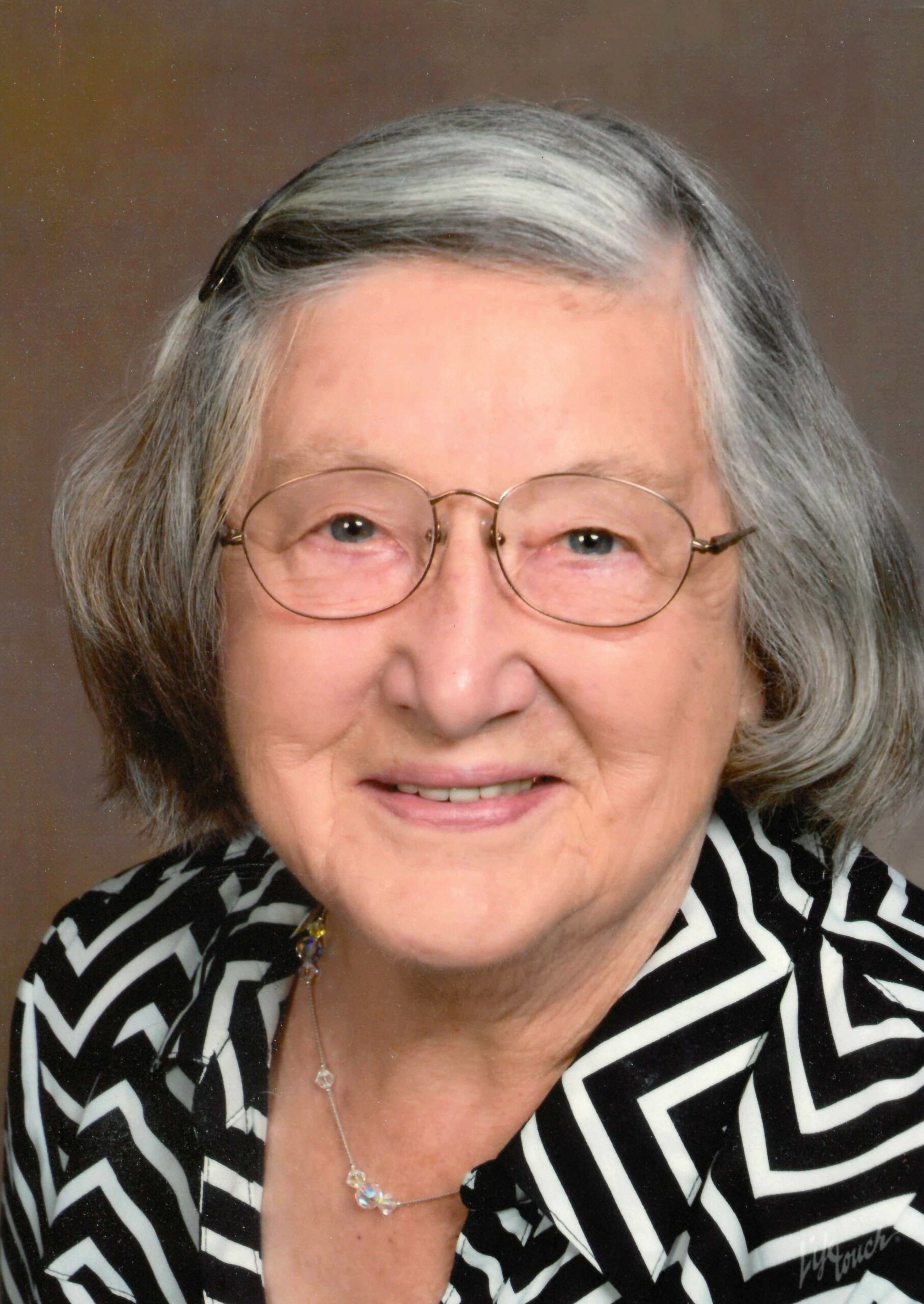 Funeral Service Saturday, July 8, 2023, 10:30 A.M.
Trinity Lutheran Church, Columbus   Rev. Ollie Fullmer, Officiating
Visitation Friday 5-7 PM and Saturday 9:30 -10:30 A.M.-all at Trinity
Lunch in the fellowship hall immediately following the service
Private Family committal in the Leigh Cemetery
Memorials in care of KTLX Radio Station
Jeanne Went, 91, of Columbus, Nebraska passed away on July 3, 2023 after a short battle with cancer. Jeanne was born in Omaha, Nebraska on December 31, 1931 to Herbert and Helen (Callies) Dasenbrock. She grew up on a farm near Creston, Nebraska and attended school in Creston, graduating in 1949. She attended Midland Lutheran College for one semester before marrying Lavern Went on April 23, 1950.  They farmed and raised four children in the Leigh, Nebraska area.  In addition to being a hard-working farm wife, Jeanne worked several jobs, including a number of years as a bartender at Tri-County Recreation Area. Lavern passed away in 1984 and Jeanne moved to Columbus, where she lived for the remainder of her life. She operated her own cleaning business in Columbus for nearly 20 years, specializing in assisting elderly clients.
Her Lutheran faith was an important part of Jeanne's life. She was baptized, confirmed and married while a member of St. Peter's Lutheran Church in Creston, Nebraska.  Jeanne, Lavern and their children were members of St. Paul's Lutheran Church in Leigh, Nebraska for a number of years. Trinity Lutheran Church in Columbus, Nebraska has been her church home for nearly the past 50 years.
Jeanne was a talented baker, and her family enjoyed eating everything that came out of her oven, especially her delicious fruit pies, bread, kolaches and coconut cream pie.  She had giant vegetable gardens every summer on the farm, and froze, canned and pickled the bounty to enjoy year round. She also loved nature and birds, reading each issue of National Geographic cover to cover as soon as it landed in her mailbox.
She is survived by her son, Wesley (Maribeth) Went of Leigh, Nebraska; daughters Cheryl (Anson) Korte of Columbus, Nebraska; Audrey Went (Mark Reffner) of Weston, Vermont; and Michelle Gish of Frankfort, New York, as well as eight grandchildren and eight great-grandchildren.  She is also survived by her sister, Ann Podraza, and her husband James of Walnut, Iowa; sister-in-law Barbara Dasenbrock of Omaha, Nebraska; brother-in-law Willard Went  and his wife, Sharon, of Columbus Nebraska. She was preceded in death by her husband, Lavern Went; her parents; her brother Wilbur Dasenbrock and his wife Betty; her brother, Richard Dasenbrock; and her sister-in-law Shirley Boning and her husband Thomas Boning.
. In lieu of flowers, the family suggests memorials may be given in Jeanne's memory to KTLX radio station, which was key in allowing Jeanne to continue her worship at Trinity Lutheran Church.  Donations can be made directly to KTLX or designated to KTLX and given to the Trinity administrative office.