Nyla Fern Jacobs passed away in the peace of her home in Montgomery, Texas on December 27, 2022.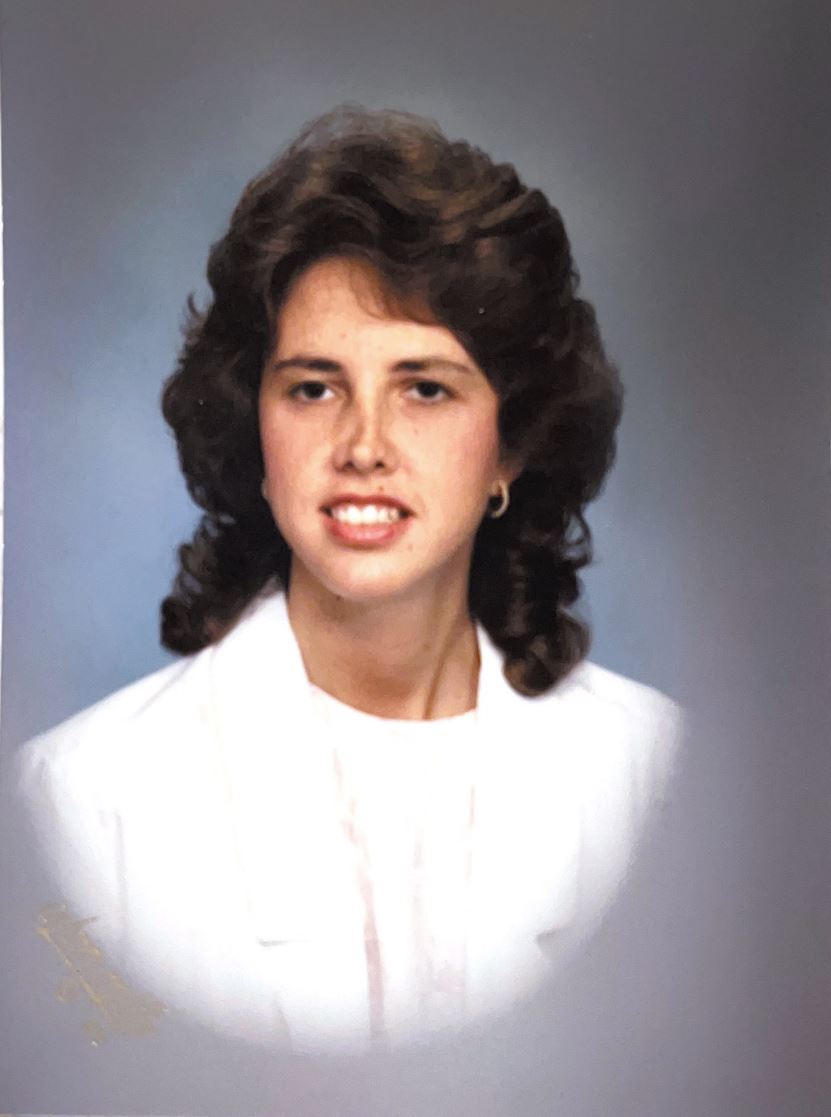 Graveside Memorial Service Wednesday, May 31, 11:00 A.M.
David City Cemetery, David City, Nebraska
Memorial donations may be directed to PAWS, https://www.paws.org.
She began her life on the warm summer evening of July 30, 1965 in Las Cruces, New Mexico, born to Lois and Dennis Jacobs.  As her father was in the oil business, she spent her early years moving about with her family from Las Cruces to Monahans, Texas to New Orleans, Louisiana then eventually settling in Houston, Texas in 1972.Nyla was very close to her family and enjoyed spending time outside of school helping her mom at local and regional art shows and building and racing RC10 (remote controlled) cars with her dad. She made many a trip with her parents, most often during summertime to David City, Nebraska where her parents grew up, to visit family and enjoy life away from the city for a while.  She often spoke with fond recollection about these trips, her grandmother's beautiful flower and vegetable gardens, homemade pies and a comfortable over-stuffed chair. She felt there was nothing better!Nyla dearly loved animals, a love that was shared with her mother. The Jacobs family always included at least two dogs, and at times three or four, as well as any homeless cat that happened to wander in Nyla's direction.  Later in her life her four-legged family grew to include three beautiful horses and a sweet donkey.  They all loved Nyla as much as she loved them.  In the evening after work, you could find Nyla relaxing on the couch with a warm throw of cats and dogs, sharing the comfortable peace.Another love of Nyla's was basketball. Being blessed with tall stature and talent for the game, she played on the varsity teams at school and upon graduation from Cypress-Fairbanks High School in Houston attended San Jacinto College in Pasadena, Texas on a basketball scholarship with health sciences as her area of interest.  She obtained a degree in Physical Therapy from UT Health Science Center in San Antonio, Texas then continued her study through the years to complete her doctorate degree in the same and a master's degree in Traditional Chinese Medicine.
By her nature and her chosen profession, Nyla selflessly devoted her whole life to healing and caring for others, whether two-legged or four. Her family, her friends, her patients, and beloved pets were blessed to have received Nyla's love and healing touch.  She touched all our hearts and forever holds a place there.
Nyla is preceded in death by her father and mother, Dennis and Lois Jacobs. She is survived by Beth Bjorling of Scottsbluff, Nebraska, Dorothy Barlean of David City, Nebraska and extended family.