Eunice Lorene (Bailey) Woods, widow of Frank, age 95 of Omaha, NE peacefully passed away on Saturday, March 11, 2023 at The Nebraska Masonic Home in Plattsmouth, NE.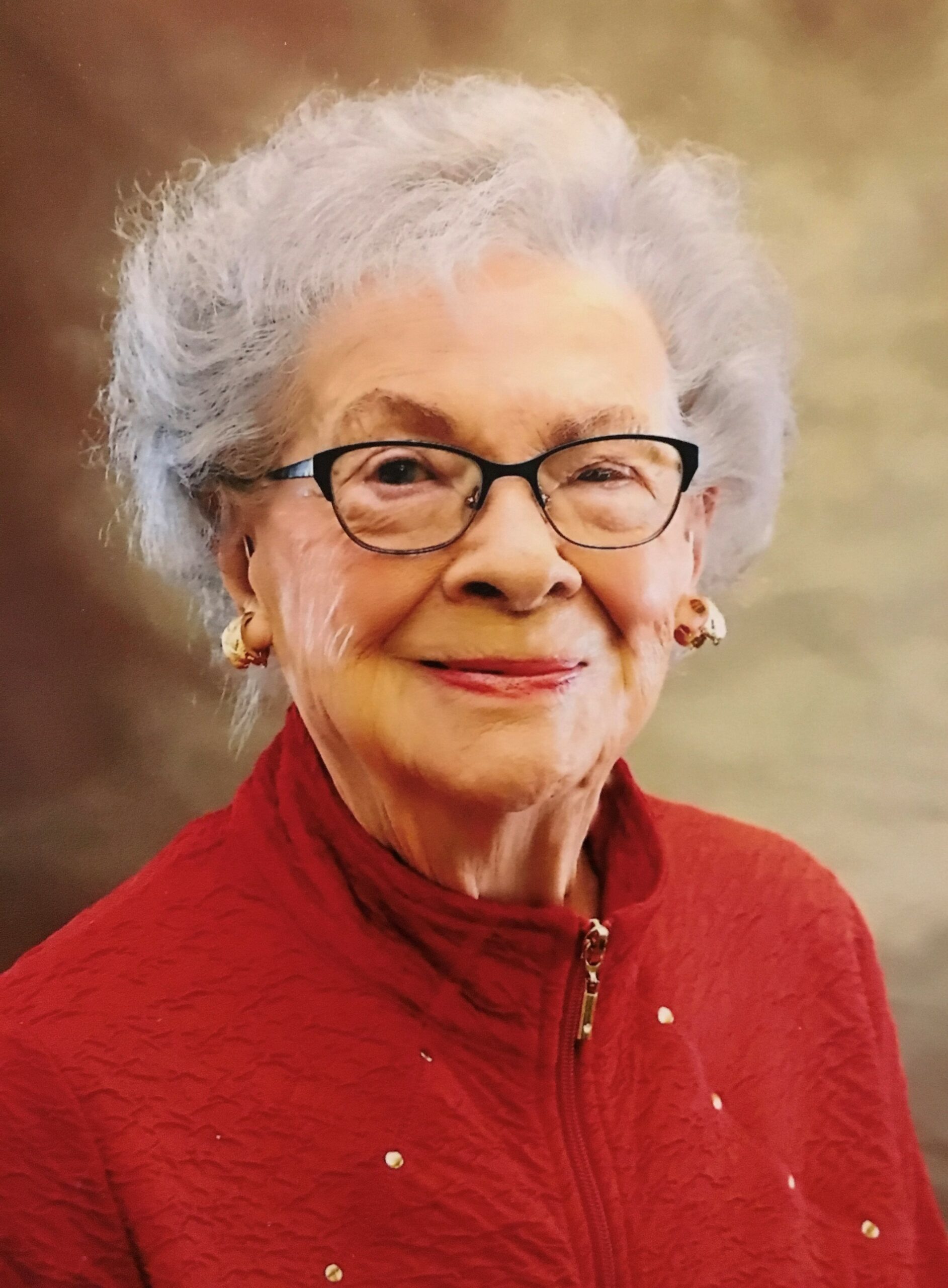 A Private Family Memorial Service will be held on April 1, 2023,  and her Final Resting Place will be at Schuyler Cemetery in Schuyler.  
Memorials are suggested to the Nebraska Masonic Home in Plattsmouth or the Schuyler Golf Club and can be sent to:

Kracl Funeral Chapel   P.O. Box 9   Schuyler, Ne. 68661
     Arrangements are entrusted to Roby Funeral Home of  Plattsmouth and to Kracl Funeral Home of Schuyler.  
Eunice was born on July 20, 1927 to Claude Dell Bailey and Gladys Mary (Wigington) Bailey in Schuyler, NE. Eunice was raised and schooled in Schuyler and she graduated from Schuyler High School with the class of 1945. She met the love of her life, Frank Robert Woods and they were later married in 1947 at Christ United Methodist Church in Schuyler. Eunice and Frank made their home and raised their three sons in Schuyler. She was a lifelong resident of Schuyler and she had worked at Dudek's Department Store for many years.
Eunice enjoyed her bridge club, coffee at the Top Notch with girlfriends, volunteering on Election Day, watching Husker football, Fox News, Wheel of Fortune, Yellowstone, and All My Children.  She also very much enjoyed eating out at Johnnies Steakhouse, dancing together at the Oak Ballroom, traveling the state together for Frank's Shriner related gatherings, and attending several of the National Ready-Mix Concrete Association conventions with him as well.
She was a lifelong member of Christ United Methodist Church in Schuyler and the Order of the Eastern Star Ruth Chapter #119 in North Bend, NE.
Eunice is survived by her three sons: Curt Woods and his wife Judy of Denver, CO; Jeff Woods and his wife Michelle of Urbandale, IA; Scott Woods and his wife Deb of Omaha, NE; eight grandchildren; sixteen great grandchildren; her two sisters: Donna Nantkes of Lincoln, NE; Rita Krca of Papillion, NE; and numerous nieces, nephews, cousins, and friends.
She was preceded in death by her parents: Claude and Gladys Bailey, husband: Frank Woods, two brothers: Jay and Robert Bailey, and her sister: Delzell Javorsky.