Donald Hoessel, 93, of Leigh, died Saturday, February 4, 2023, at his home in Leigh.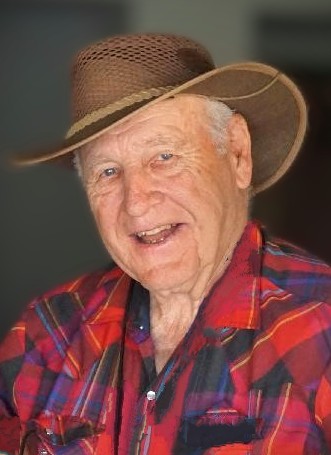 Funeral Service Wednesday, February 8, 2023, 10:30 A.M.
St. Paul's Lutheran Church, rural Leigh  Rev. Dr. Marsha Jark-Swain, Officiating
Visitation Tuesday 4-7 PM and Wednesday one hour prior to services-at the church
Committal in the church cemetery with Military Honors by Sucha Post #302
Leigh American Legion

Lunch following in the church basement
IN LIEU OF PLANTS, FLOWERS AND STATUES, THE FAMILY REQUESTS MEMORIALS IN DON'S HONOR TO ST. PAUL'S MEMORIAL FUND

Don was born November 18, 1929, on the family farm near Leigh, to Henry and Cornelia (Wullschleger) Hoessel.  He attended area schools and in 1953 enlisted in the United States Army, serving during the Korean Conflict.  On May 18, 1960, Don married Delores Benning at St. Luke's Church in Columbus.  They lived and farmed southwest of Leigh where Don was a farmer, raised cattle and trucked cattle to market.  He always enjoyed traveling with Delores, friends and family in the United States and abroad.  After Delores' death he continued taking farm tours to various countries and especially  cherished those trips he took with his grandkids, Blythe and Boone.  He was a member of St. Pauls' Lutheran Church and American Legion Sucha Post #302 of Leigh where he served many years with the Honor Guard.
Don is survived by his son, Mark (Josefine) Hoessel, daughter Denise (Jeff) McAfee, all of Leigh, grandchildren Blythe and Boone McAfee of Lincoln, two sisters, Phyllis Hassebrook and Shirley Gersib of Columbus, a brother Gordon (Edna) Hoessel of Leigh and many nieces and nephews.  He was preceded in death by his parents, wife Delores in 2011, siblings and spouses Ruth (Adolph) Rickert, Wilfred (Lorraine) Hoessel, Gladys (Walter) Luckey and two brothers-in-law, Edward Hassebrook and Art Gersib.