Paul Pickhinke, 56, formerly of Schuyler, died Friday, September 3, 2021, in Great Falls, Montana.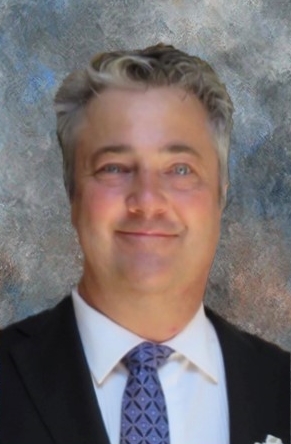 Masks will be required for all attendees at the funeral chapel
SERVICES LIVE STREAMED ON KRACL FUNERAL CHAPEL FACE
Memorial Service Monday, September 20, 2021   11:00 A.M.
Kracl Funeral Chapel in Schuyler     Jerry L. Kracl Officiating
Visitation 9-11:00 A.M.
Committal Schuyler Cemetery with Military Honors
Memorials in care of the family for future designation
Paul Andrew Pickhinke passed away at Benefis ICU in Great Falls Montana on September 3rd 2021 at 7:07pm.  He was 56 years old.   Paul's life was short but very memorable.  
Paul's life would seem too short to many, but those who were touched by him understood that the quality of existence far exceeds the quantity of time in which one lives.  His smile, his energy, and his love for his family and friends was astounding.  His presence could be felt by all when he walked into a room.  He was the best father and grandfather anyone could have asked for.  He brought so much fun and excitement to any activity. Our dad definitely had a way with children.  He had a big heart and he was a big kid himself.  Children who didn't even know him would witness him playing with his grandchildren and think he was "the coolest" and want to join in on the fun.  Paul would welcome these children like family and create friends everywhere he went.  
Paul was a man of very deep faith. He was never afraid of death.  He always talked about how he was "excited to go to Heaven and meet his creator".  In fact, he stated several times he "couldn't wait" to get there.  He had such a strong and trusting belief in the Lord and he absolutely knew where he was going when his earthly life was through.
Paul had a love of music and was always singing.  He would embarrass Tiffany and Eric when driving in his truck by blaring the music and pretending his steering wheel was a guitar and the dashboard was a piano.  There is no doubt he is making music in heaven with the angels.  When Paul had the time he enjoyed hunting, target shooting, reloading ammo, being outdoors on the lake, hiking, working in his beautiful greenhouse garden and above all spending time with family and loved ones.  Some of his favorite times were when he was talking with the Lord and exploring and pondering The book of Revelation.  He believed everyone should be prepared for the Lords return.   
Paul can best be described as a man with immense integrity.  He valued quality, honesty, truth and strong work ethic.  He could only work for companies that shared his same values.  Paul was currently working as a manager of Quality Control for Mesa Airlines in Great Falls Montana.  At Mesa Airlines Paul was required to sign off on the maintenance work of planes ensuring their safety and ability to fly.  This was a great role for him as he was a perfectionist and took pride in being precise. His boss at Mesa has stated that "Paul was one of the best and finest employees he had ever hired".  
Paul Graduated from Schuyler Central High School in 1984.  He was married to Cindy Krenk from June 1985-1997 and the marriage was blessed with two children Tiffany and Eric.  Paul enlisted in the United States Air force from June 1987 to April 1991. During his service he received multiple honors.  His military specialty was in aircraft structural maintenance.  His training in the Air force allowed him to further his education and specialize in sheet metal at numerous aviation companies including: Duncan Aviation in Lincoln Nebraska, Neptune in Missoula Montana, and Bombardier in Tucson Arizona.  Paul earned a CAS and ASS in Industrial Machine Technology from Flathead Valley Community College in Kalispell Montana, he graduated with the highest honors and was a member of Phi Theta Kappa Honor Society. He and his life partner Kathryn Duncan currently lived in beautiful Whitefish Montana where they enjoyed the great outdoors. 
Paul is survived by his Partner Kathryn Duncan of Whitefish MT, Children Tiffany (Oscar) Pickhinke-Ortega of Omaha NE, Eric (Cassie) Pickhinke of Fremont NE,  3 Grandchildren Leah and William Pickhinke-Ortega of Omaha NE, and Kynleigh Pickhinke Of Fremont NE. Siblings Mina (Richard) Will of Omaha NE, Karen (Douglas) Terry of Fremont NE, Barbara (Norman) Sobota of Bartlett TN, Debra (David) Tomcak, Betty (James) Marxsen, Michael (Jackie) Pickhinke all of Schuyler NE, James (Clara) Pickhinke of Hastings NE, John (Katherine) Pickhinke of Hamilton TX, Theresa (Kenneth) Vernoy of Wichita KS, DeAnn (Terry) Silvester of Howells NE.  20 Nieces and Nephews. 
He is preceded in death by his parents Richard and Monica Pickhinke (Tschantre) and niece Ashley-Pickhinke-Critser

In lieu of flowers, donations may be made to the family.