Paul Kroeger, 82, of Schuyler, died Monday, April 19, 2021 at his home in Schuyler.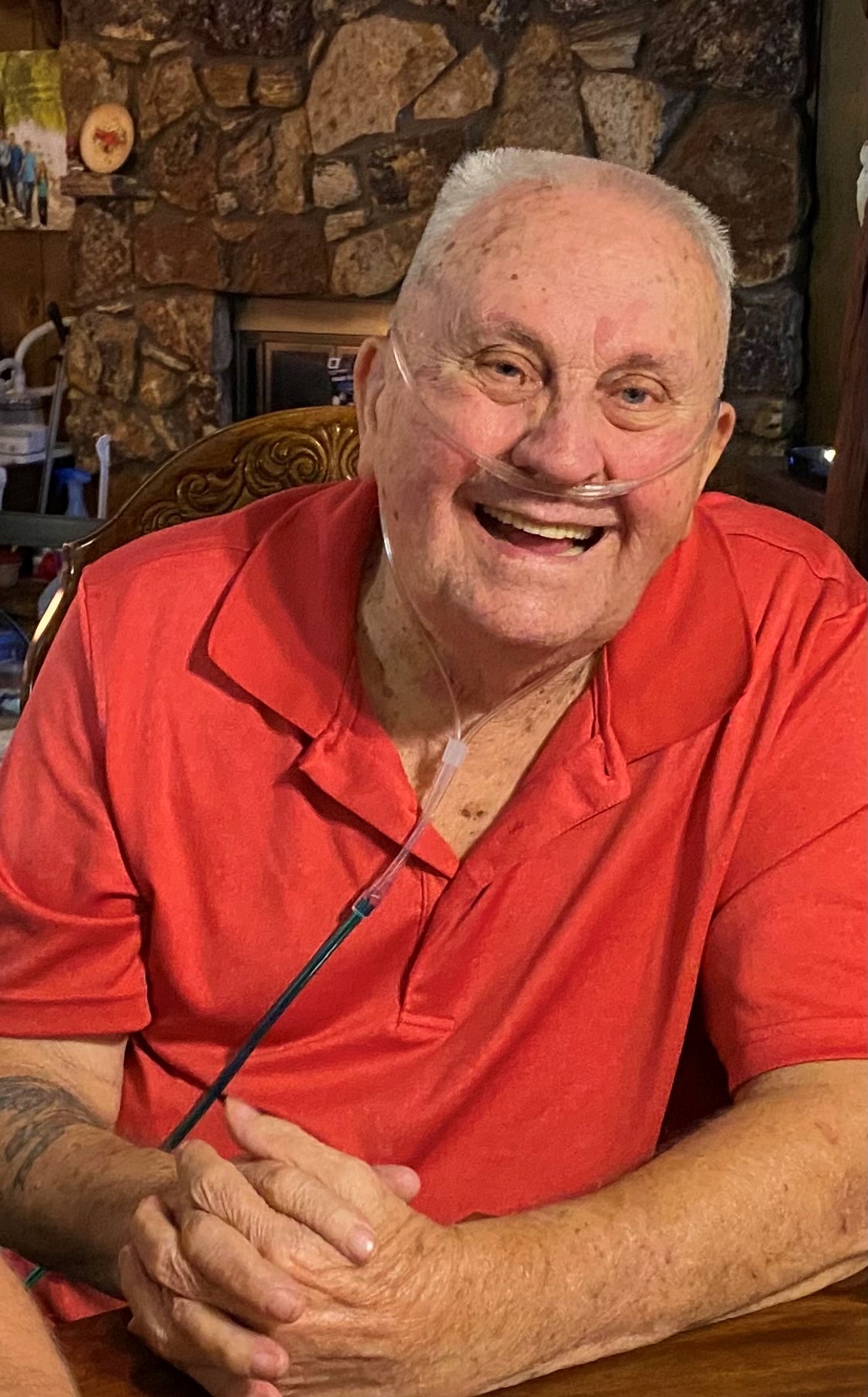 Masks are recommended--please wear casual attire
Service will be live streamed on Kracl Funeral Chapel Facebook
Funeral Service Friday, April 23, 2021   10:30 A.M.
Kracl Funeral Chapel, Schuyler    Jerry L. Kracl, Officiating
Visitation Thursday 4-7 P.M.  Friday 9:30-10:30 A.M.
In lieu of flowers the family requests memorials to the Colfax County Senior Center
Committal in the Schuyler Cemetery with Fire Department and Military Honors
Lunch following at the Schuyler Golf Club
Paul was born July 17, 1938, in Schuyler to George and Louise (Olsen) Kroeger.  He attended Schuyler Schools, graduating from Schuyler High School in 1956.  He entered the United States Army and served two years in Korea.  Paul married Mary Ann Lapacek on October 14, 1963 and they made their home in Schuyler.  He entered the family business, Kroeger Repair, with his father and brothers Jack and Bill.  Paul later became a partner with Jack, retiring in 2001.  He enjoyed teaching his son and grandchildren the fine art of deer hunting and  fishing. Spending time with  family was very important, often at his "second home", at the lake and maintaining his back yard buffet for the neighborhood birds. When he was younger, he raced stock cars at four different tracks in the area and made several fishing trips to Minnesota. Paul also loved trips to the casino and the great buffets.
Paul was also very active in the Schuyler Community as a member of the American Legion, VFW, he's an Honorary Member of the Schuyler Volunteer Fire Department and had served as Manager of Colfax County Emergency Response.  He also served on the Schuyler City Council and Park Board.
Paul is survived by his wife, Mary Ann of Schuyler, daughter Denise Tomek of Columbus and son Bob (Lorrie) Kroeger of Schuyler, three grandchildren; Kurtis (Paige Vyhlidal) Kroeger, Joey Kroeger and Kellie Jo Kroeger, all of Schuyler and one brother, Bill (Vi) Kroeger of Schuyler.  Also surviving are nieces and nephews, cat Callie and dog Bella.
He was preceded in death by his grandson, Mitchell Tomek in 2008, his parents, brothers Dick, Jack and Jim "Butch" Kroeger and sister, Georgean Prunty.