Rosie Dietrich, 91, of David City, died Wednesday, December 2, 2020, at the Butler County  Healthcare Center in David City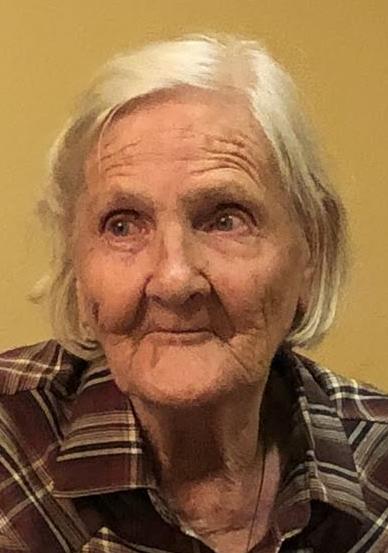 service will be live streamed on Kracl Funeral Chapel Facebook page
Funeral Service
Saturday, December 5, 2020  10:30 a.m.
Kracl Funeral Chapel, David City   Jerry L. Kracl
Visitation Friday, December 4, 2020  3:00 p.m. to 5:00 p.m. 
Kracl Funeral Chapel, David City
Committal  Assumption Cemetery, Appleton
Rosie B. Dietrich was born November 2, 1929 near Richland, Nebraska to Henry and Ruzina "Rose" (Hejhal) Dietrich.  She grew up in Colfax county and attended country schools there.  Rosie moved to Butler county at the age of 17 where she helped the Callahan family near Bellwood with watching their children and helping around the farm.  She later met her lifelong partner Richard Masek.    Rosie and Richard farmed together and enjoyed riding motorcycles, trapping and fishing.  She enjoyed spending time at the river and taking care of her yard.  Rosie was a member of the Explorers Outdoor Club.  She is survived by her sister Mildred "Millie" Miltenberger of Cheyenne, Wyoming and many nieces and nephews.
She was preceded in death by her parents, significant other Richard Masek, sisters, Albina Lauterbach, Toni Shockley and Mary Dietrich, brothers Henry, Anton, Roman, Milo and Lad Dietrich.