Jim Vodicka, 56, of Garrison, died Sunday, November 29, 2020, at Bryan LGH East in Lincoln.
In lieu of flowers, plants and statues, the family requests memorials in Jim's honor
to be designated at a later date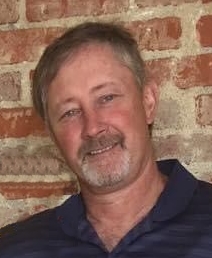 THE MASS WILL BE LIVE STREAMED ON KRACL FUNERAL CHAPEL FACEBOOK
Covid restrictions apply amd masks must be worn at visitation and Mass
Mass of Christian Burial Friday, December 4, 2020, 10:00 A.M.
Immaculate Conception Catholic Church, Ulysses, Nebraska
Visitation Thursday 3-7 P.M. with 7 P.M. Rosary-Kracl Chapel, David City
Friday 9-10:00 A.M. at the church
Committal Garrison Cemetery, Garrison, Nebraska
Jim was born April 13, 1964, in Seward to John and Helen (Timoney) Vodicka.  He graduated from Seward High School in 1982.  He worked at Henningsen Foods in David City for over 35 years.  He was currently the owner and  manager of the Little Water bar in Garrison.  Vodicka means "little water" in Czech.  On May 31, 1997, he married Julianne Daro at Immaculate Conception Catholic Church in Ulysses.  They lived in Ulysses and then moved to Garrison.  Jim played fast pitch softball  in his younger days and enjoyed wrestling, baseball and any sport the kids were involved in.  Every summer he would take the family on a two week vacation to an NFL training camp.  He loved people and his family and always had a smile on his face.  Jim was currently a member of St. Francis Catholic Church, Center.
Surviving are his wife, Julianne of Garrison, son Daulton, Omaha, daughter Dahlia Vodicka of Lincoln and sons Dylan and Daren of home, his mother, Helen Vodicka of Surprise, three sisters; Janet (Mark) Hruska, Ulysses, Bev (Tim) Nekl, Surprise and Dee Knudsen of Kearney, Missouri.  Also surviving are six brothers; Tom (Linda), Surprise, Mark (Cindy),Lincoln, Todd (Summer) Temecula, California, D.J. (Jill), Lincoln, John (Stephanie) David City and Kenny (Blair) of Kansas City, in -laws James and Jolene Daro of Garrison, many nieces and nephews and coming in July, his first grandchild.  He was preceded in death by his father, John and brother-in-law Ken Knudsen.