Ronald "Ron" Mohnsen, 76, of Leigh, died Thursday, December 3, 2020 at the Butler County Community Hospital in David City.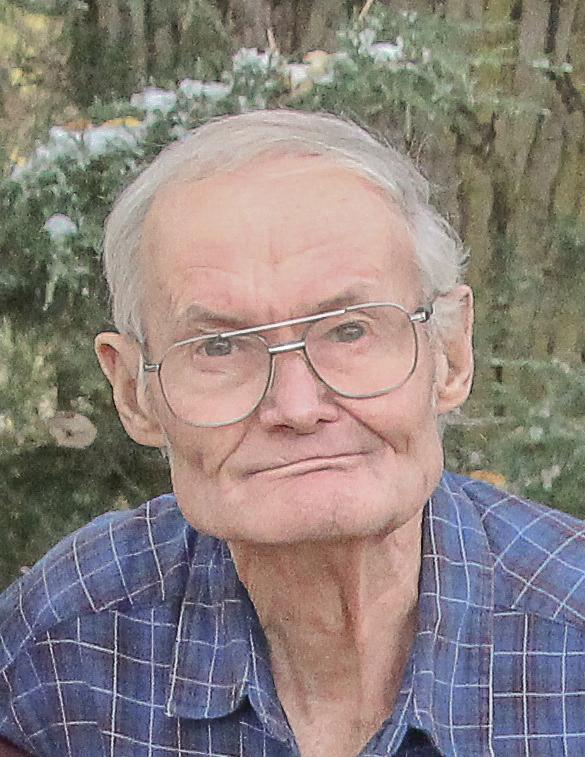 Current COVID restrictions apply, masks required at visitation and Memorial service,   No lunch will be served following service

Memorial Service
Wednesday, December 9, 2020  11:00 a.m.  St. John's Lutheran Church, Leigh
Jerry L. Kracl, Speaker
Visitation Tuesday, December 8, 2020  5:00 p.m. to 7:00 p.m. at the church
Committal at a later date
Memorials to the family for future designation
service will be live streamed on Kracl Funeral Chapel Facebook page.
Ronald "Ron" Mohnsen was born on September 17, 1944 in Columbus, Nebraska to Irvin and Meta (Wiese) Mohnsen.  He was the older of 2 boys.  He worked for numerous farmers before graduating from Leigh High School in 1963.  After high school he worked at Behlens, Fleischer manufacturing and Cameco before retiring in 2009.   He married Nancy Polacek August 23, 1980.  Two children were born to this union, Lorie and Bryan.  They resided in Bellwood until 1998 when the family moved to Leigh to the family farm.  In Ron's spare time he enjoyed working on, and collecting classic cars and tractors.  He really loved spending time with his family and friends, giving his grandkids Liam and Addison tractor rides and playing with them, along with taking care of his dogs and cats.   Ron also liked working in his garden, going to races and car shows.  He was known to be a hard worker and spoke to everyone.  He will be truly missed by all.
Ronald is survived by his wife Nancy of Leigh, daughter Lorie Mohnsen of Leigh, son Bryan (Ashley) Mohnsen of Leigh, grandson Liam Mohnsen and granddaughter Addison Mohnsen of Leigh, brother Alan Mohnsen of Columbus along with numerous brother and sister-in-laws and many nieces and nephews.  He was preceded in death his parents, in-laws Victor and Marie Polacek, brother-in-law Ernest Polacek, nephew Jared Ernest Polacek.