Mary Lou Kunneman, 70, of Columbus, died Tuesday, November 10, 2020, at her home surrounded by her family.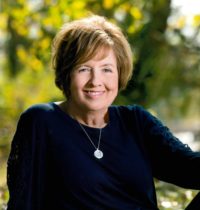 The family asks in lieu of flowers, plant and statues, memorials be given for future designation.
All Covid 19 Restrictions will be followed and masks must be worn in the church
The Rosary Service will be live streamed on Kracl Funeral Chapel Facebook
THE MASS WILL BE LIVE STREAMED ON KRACL FUNERAL CHAPEL FACEBOOK
Mass of Christian Burial Saturday, November 14, 2020  9:30 A.M.
St. Isidore's Catholic Church, Columbus   Rev. Steve Emanuel, Celebrant
Visitation Friday 3-5 P.M. with 5 P.M. Rosary--at the church
Committal in the All Saints Cemetery, Columbus
Mary Lou (Hoppe) Kunneman was born February 7, 1950, in Columbus, Nebraska to Peg and Fritz Hoppe. She lived a happy childhood in Schuyler and following her graduation from Schuyler High, her adventurous spirit took her to Honolulu, Hawaii, where she was known as "Hippie Hoppe".  She then traveled across the world to reunite with her love, Richard "Koon" Kunneman in Germany.  They traveled through Germany, the Netherlands and France before embarking on their greatest adventure together-returning to Nebraska to start their life and family together.  On May 22,1976, they were married and lived in Columbus where they lovingly raised their four daughters, Sara, Kari, Betsy and Kelsey.
Mary Lou will be remembered as the "sweetest person I've ever known" by everyone who was blessed to cross paths with her.  She was and continues to be a pure incarnation of love and making the world a brighter place just by being her simple, sweet self.  She inspired everyone to be a better person and to enjoy life to the fullest.  Her loving legacy will live on through her daughters, grandchildren and the heart of every mother.  She is a direct reflection of the love and spirit of the divine Mother Mary.  She took joy in all the good things in life; baking cookies and banana bread, making fairy gardens and planting flowers, attending activities and sporting events of her children and grandchildren, "rockin' on" to the Beatles music and making friends wherever she went.  She also loved trips to the mountains and the family cabin, golfing, BUNCO and her book club as well as staying up late watching HGTV and Hallmark movies with her cats.  She was always seen laughing and enjoying life with her husband "Koon", who was at her side until the very end.  Her hugs, laugh and infectious smile will be missed by everyone.  Say honest? HONEST!

Mary Lou is survived by her husband Richard of Columbus, three daughters; Sara (Sean) Carlson of Calgary, Canada, Betsy Kahlandt of Elkhorn, Kelsey Kunneman of Paonia, Colorado, seven grandchildren whom she so dearly loved; Austin, Hunter and Khloe Kahlandt, Zion and Finley Corino and Forrest and Jasper Carlson.  Also surviving are her sisters; Diane (Don) Birkel and Betty Jo Kodad, brother Fred (Donna) Hoppe, and sister-in-law, Carolyn Hoppe, all of Columbus as well as her two cats; Myrna Louise and Bella. 
She was preceded in death by her parents, daughter Kari Kunneman, brother Frank Hoppe and brother-in-law Terry Kodad.