Verla Bierbower, 91, of David City, formerly of Shelby, died Friday, October 9, 2020, at david place in David City.
Memorials in care of the family for future designation.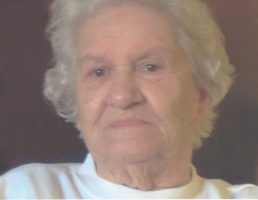 Graveside Memorial Service Saturday, October 17, 2020  10:00 A.M.
Shelby Cemetery, Shelby , Nebraska
Verla was born January 22, 1929, in Giltner, Nebraska to John and Edith (Jensen) Bayne.  She attended school in Giltner and graduated from Giltner High School.  She was married to Robert Bierbower on October 28, 1951.  She was a homemaker while raising her family in Shelby.  She enjoyed gardening, watching baseball and having coffee with her friends.
Verla is survived by her three sons; Robert J. (Jeri) Bierbower of Seward, James E. (Estelle) Bierbower of Wakefield and Patrick L. (Brenda) Bierbower of Kearney, two daughters; Jean M. (Doug) Hopwood of Rising City and Carol A. Bierbower of Erie, Colorado, as well as numerous grandchildren and great-grandchildren.
She was preceded in death by her husband, Robert, two sisters; Eileen Maw and Audrey Brummond, one brother, Deryl Bayne, infant daughter Mary Jane and grandson Matthew Hopwood.