William John "Bill" Bingham II, died March 15, 2020, at his home in Paso Robles, California.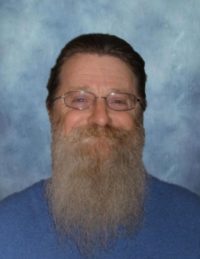 Memorial Service Thursday, July 9, 2020  2:00 P.M.
Live Streamed Kracl Funeral Chapel Facebook Page
Kracl Funeral Chapel, Schuyler  Rev. Gerry Gonderinger, Officiating
Visitation 1-2:00 P.M.
Memorials in care of the family for future designation
Committal in the Schuyler Cemetery
Bill was born September 2, 1957, in Schuyler, to William J. and JoAnn (Tschantre) Bingham.  He attended Schuyler grade and Schuyler High School.  He married Janita Vernoy in 1976 and moved to California. They were later divorced.  In 1988 he married Barbara Borsotti.  Bill worked for CTS Corporation in Paso Robles California until an industrial accident forced him to retire.  He later worked as a furniture mover.
Bill is survived by two sisters; Ann (Jim) Finley, Fremont, Linda Taylor, Omaha, a brother, Joe (Kristi) Molacek of Lincoln, nephews, Aaron (Kristen) Finley, Andy (Caryn) Finley, Joey Molacek, nieces; Emily Yosten, Allison and Maddy Taylor and Sutton Molacek.  Also surviving are 5 step-children, 8 step-grandchildren and 8 step-great-grandchildren as well as great niece Morgan Finley and great-nephews Logan and Jake Finley, an aunt, Lucille (Marvin) Pickhinke and uncle Dan (Alice) Tschantre.