Toni Williams, 68, of Bruno, died Sunday, June 28, 2020 at Bryan LGH East Medical Center in Lincoln.
Toni's wishes were to be cremated and private family services will be held.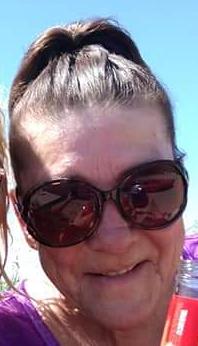 Toni was born February 21, 1952, in Butte, Montana to Otto and Gladys Moravec.  She grew up in Butte, Montana.   She was united in marriage to Thomas Trainer in Maine.  They had three children together and later divorced.   Toni later married David Williams in Maine.   She had lived in Bruno the last 2 and a half years.  She was preceded in death by her parents, husband David Williams and daughter Holly Rose Marie Trainer.
Toni is survived by 2 sons Tod (Ashley Ladehoff) Trainer of David City, Cory (Andrea) Trainer of Bruno.  Grandchildren, Michael Trainer, Alyssa (Garret) Swerczek, Jayme, Katy Lynn and Kyle Trainer, Joseph Allenn Trainer-Familo, Celeste Marie Trainer-Familo, Cory Lynne Trainer-Familo, Roselynn Trainer and Able Allenn Thomas Trainer,  Lindsay Renee Frazer, Robert Patrick Frazer and Justin Frazer.  Great grandchildren Brandon Michael Trainer and Blake Michael Trainer.