Dwayne Raskey, 92, of Brainard, died Saturday, May 23, 2020, at david place in David City.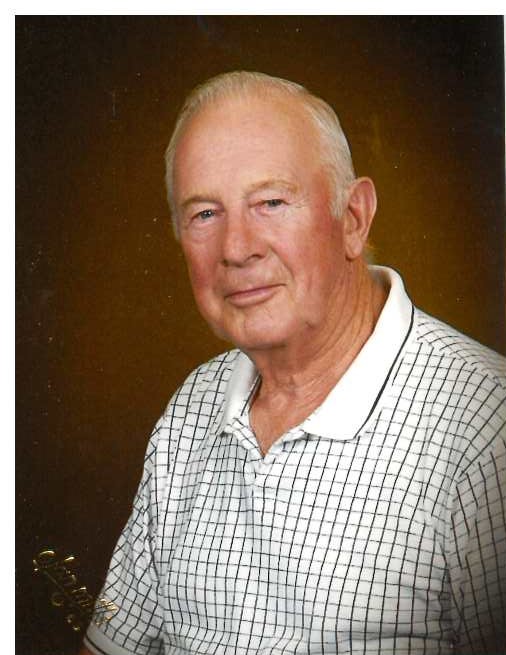 Funeral Service and graveside with Military Honors will be live streamed on Kracl Funeral Chapel Facebook page
Funeral Service Wednesday, May 27, 2020,  11:00 A.M.
Kracl Funeral Chapel, David City   Covid Restrictions apply
Visitation Wednesday 9-11:00 A.M.
Committal with Military Honors 12:30 P.M. Brainard Cemetery
Memorials in care of the family for future designation
Dwayne was born in Brainard, Nebraska on November 18, 1927 to Edward and Bertha (Nelson) Raskey.He married wife Jenny (Hausner) on July 6, 1948. They had four children – Ronald, Diane, Susan, and Donald.
Dwayne proudly served in the United States Marine Corp and was a member of the American Legion Post #273 of Brainard and served for some time as its Vice Commander.
He was very active in his community. He was a longtime member of the Brainard United Methodist Church and served on the church board. He was a 31 year member of the Brainard Volunteer Fire Department from 1946 to 1977 and served as its Fire Chief for 14 years before retiring from the Department. Dwayne served as the Village Clerk for Brainard for several years and was a member of the Brainard Community Club. He served on the school board at one time and was a school bus driver as well.
Dwayne was also a past President and member of the Western Fraternal Life Association Lodge #68. He was also a member of the Camp Creek Threshers.
He was the co-owner and mechanic for Raskey Motor Company, Inc. The company was a dealer for Studebaker Cars until 1966. Then, the company was a Honda Motorcycle dealer until 1990. Prior to both of these dealerships, Dwayne and his brother Edward were in the scrap metal salvage business – Raskey Salvage Company.
In 1957, Dwayne became the sub-rural mail carrier for the Brainard area, and in 1980 became the full time carrier until his retirement in 2014. Dwayne logged over two million miles delivering mail without an accident and received the Joseph M. Kaplan Award from the National Safety Council in 2009 for his safe driving while on the job.
Dwayne was a collector of antique tractors, cars, trucks, small engines, and motorcycles. He spent his spare time restoring these items. Dwayne loved to take his antique cars, trucks, and tractors to surrounding area community's parades.
He was preceded in death by his parents Edward & Bertha Raskey, brother Edward "Sub" Raskey, brother and sister-in-law Eugene and Hazel Raskey, brother-in-law Louis Helgoth, son Ronald Raskey. He is survived by his wife Jenny, daughter Diane Foster of Brainard, daughter and son-in-law Susan and John Danaher of Lincoln, son Donald of Lincoln, sister Rose Marie Helgoth of St. Libory, and many nieces and nephews.