Ernest "Sparky" Zetocha, 91, of David City, died Thursday, April 16, 2020, at the Butler County Healthcare Center in David City.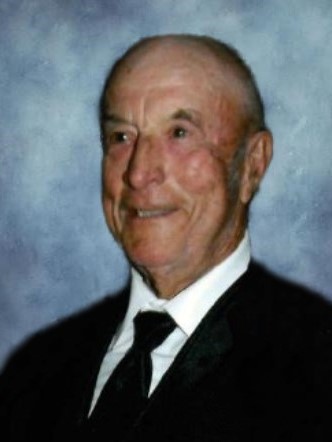 Visitation will be held  on Monday, April 20, 2020, from 4-6 P.M.
Kracl Funeral Chapel, David City   10 person limit at one time
Private Graveside Service Tuesday 1P.M.  Sunrise North Cemetery, Wahoo
No flowers, plants or statues please.  Memorials in care of the family for future designation
Ernest "Sparky" Zetocha, 91 of Weston, NE, passed away on April 16, 2020 at Butler County Health Care Center in David City.
Ernest was born to Julius and Frances Zetocha on October 6, 1928. He attended country schools in and near Touhy through the eighth grade. On April 19, 1952 he was united in marriage to Marjorie Fujan at St. John Nepomucene Catholic Church in Weston.
Ernie farmed for most of his life. After retiring from farming, he helped his son farm and raised cattle until the age of 83. He enjoyed fishing, hunting, gardening, and could always be seen outside. He loved spending time with his granddaughters and often attended their sporting events. After moving to town, Ernie looked forward to weekend trips to the farm with Marjorie to see their dog, Coco. They enjoyed going grocery shopping, where he headed straight for the ring bologna! He also made sure he had treats for his great-granddaughters on special occasions.
He is survived by his wife of 68 years, Marjorie; a son, Chris (Karen) Zetocha of Weston; grandchildren, Jamie (Adam) Tejral of Dwight, Stacie Zetocha of Weston, and Kelly (Andrew) Ekstein of Dwight; 3 great-grandchildren, Tatum, Sawyer, and Parker Tejral; a sister-in-law, Orletha (Emory) Aldrich of Redding, CA; and many nieces and nephews.
He was preceded in death by his parents; sisters: Irene Tvrdy, Betty Hall, Frances Matejcek, Margaret Tomsicek, and Bonita Arney; and a brother, Julius Zetocha.