George T. Fiala, Jr., 90, of Howells, died Saturday, February 15, 2020, at the Parkview Nursing Home in Dodge.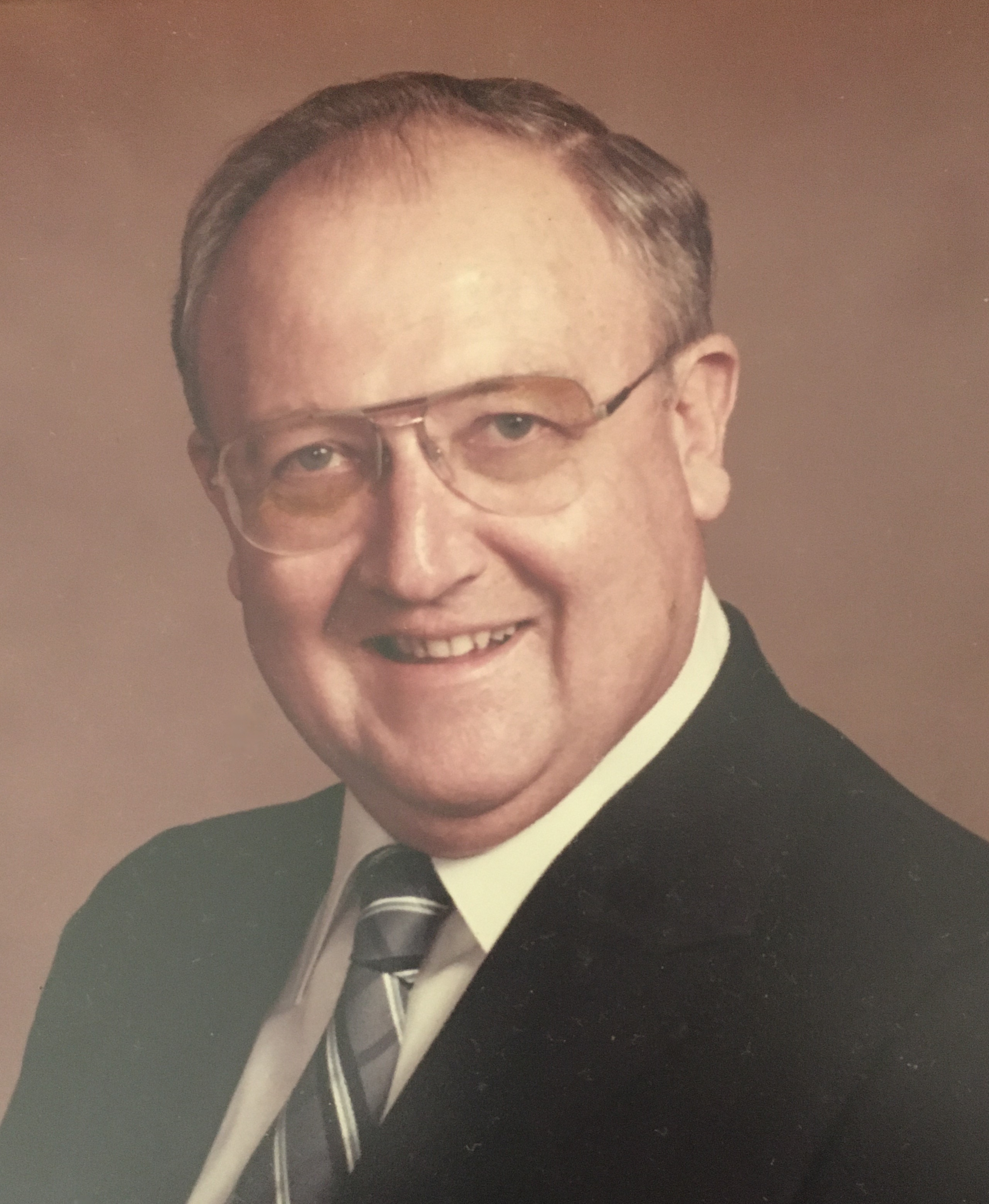 Mass of Christian Burial Tuesday, February 18, 2020   10:30 A.M.
St. John's Catholic Church, Howells   Rev. Stan Schmit, Celebrant
Visitation Monday 5-7 with 7 P.M. Vigil Service at the church
Visitation Tuesday 9:30-Mass time, also at the church
In lieu of flowers, plants and statues memorials ,may be given to the family
for future designation
Immediately following Mass dinner will be served in the social hall
George Fiala, Jr. or "Sarge" was born in 1/6/1930 to George Sr. and Mildred Fiala. He attended Howells Public School graduating from high school in 1948. He attended Creighton University for one year. He came to work for his Father at the Auto Hospital after leaving college. He married the love of his life, Irene Brester, on 11/10/1953. He was a member of the Howells Jaycees, Howells Village Board and Knights of Columbus, Howells branch. He retired from Fiala Chevrolet and Buick in 1997 where he worked his whole adult life.
Sarge loved to travel with Irene to their cabin, Las Vegas, South Padre, Texas and Deadwood, South Dakota. He loved his wife, his family, his Howells Bobcats & Howells-Dodge Jaguars, Husker sports, Creighton basketball and the Kansas City Royals. He was a lifetime member of St. John Nepomucene Catholic Church, the Knights of Columbus and past member of the Solid 8 Orchestra and the Howells Hot Shots, having played trumpet.
Sarge is survived by his wife, Irene of Dodge, children,Pat (Larry) Jakubowski of Howells, Jan (Gary) Miller of Norfolk, Dave (Juli) Fiala of Howells, Dan (Beth) Fiala of Howells and Bob (Cathy) Fiala of Howells, 16 grandchildren and 18 great-grandchildren along with two sisters, Mable Pekarek of Columbus and Mary Molacek of Norfolk.
He was preceded in death by his first born, a baby boy, daughter Donna Baumert in 2014, his parents, Ben & Catherine Brester, his in-laws, Ellen Fowler, his sister and two brothers-in-law, Jack Pekarek and Frank Fowler.
He is loved by Irene and his family. His independent spirit will be missed.
Until we meet again!!