Maxine Lou (Martin) Riddle, 85 of David City, died Monday, February 24, 2020, at St. Joseph's Villa in David City.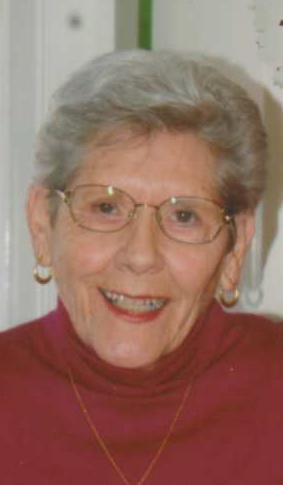 Celebration of Life
Saturday, February 29, 2020  11:00 a.m.
St. Lukes United Methodist Church, David City
Rev.  Dale Coates, officiating
Visitation, Friday, February 28, 2020  5:00 p.m. to 7:00 p.m.
Kracl Funeral Chapel, David City
Committal at a later date
Maxine Lou Martin Riddle was born February 19, 1935 on a farm north of David City, Nebraska to Edgar and Emma Wood Martin.  When she was five years old they moved to a farm northwest of Octavia.  She attended Butler County District 3 through the 8th grade.  After passing her 8th grade exam she advanced to David City High School.  She graduated third in her class of 1952.  Following graduation she was employed as the secretary to the superintendent for five years.
The family attended the Church of the Brethren in Octavia.  She was baptized in the Platte River northwest of Octavia, with her mother and three sisters in 1945.  In 1950 she transferred to the St. Luke's United Methodist Church in David City.  She participated in the church choir and taught Sunday School.  In later years, she enjoyed attending Bible Study.
She met the love of her life, Eugene Riddle at a dance in the David City Auditorium.  June 21, 1955 they were united in marriage at the St. Luke's United Methodist Church.  To this marriage, two sons were born.
Following Gene's return from Korea, they lived in Lincoln and Nebraska City, before moving to Charlottesville, VA in the summer of 1976.
Maxine was employed as an Administrative Assistant for the Lincoln Public Schools.  She was employed by Morton / Del Monte Frozen Foods as an Administrative Assistant and later a Purchasing Buyer in Charlottesville, VA.
In her leisure time she was an avid golfer, loved reading, working crossword puzzles, gardening, telling jokes, and enjoyed watching movies.  She was a lifetime Nebraska Cornhusker fan and enjoyed supporting the University of Virginia Women's Basketball and Men's Baseball teams.  Attending the LPGA golf tournaments was a highlight in her life.
Maxine compassionately cared for her son Scott until his death in 1992.  Her extraordinary efforts and attentiveness prolonged and enhanced the last years of Scott's life, and had a profound impact on her.
In the fall of 2015, Maxine returned to David City, where she resided until her death, February 24, 2020.  She enjoyed being close to her sisters, sister-in-law, nieces, nephews, as well as reconnecting with many lifelong friends.  She enjoyed volunteering at the Butler County Senior Center.
She was preceded in death by her husband Eugene Robert Riddle, son Scott, her parents, infant sister, brother Louis Martin, sisters Gail (Ted) Groulik, Elaine (Elgin) Tonniges, brothers-in-law Herman Hansen, James Lightbody, Donald Mahlin, sister-in-law Marguerite (Ken) Wild, and niece Pat Martin.
Maxine is survived by her son Martin (Carole) Riddle, three grandchildren, Connor, Sarah, and Claire Riddle of Stafford, Virginia, her sisters Donna Lightbody of Lincoln, Jean Hansen and Jacqueline Mahlin of David City, sister-in-law Kate Martin of David City, nieces, nephews and a host of friends.
In lieu of flowers, memorials may be given to the DCHS Alumni Association, Butler County Senior Center, St. Joseph's Villa, Butler County Health Care Center, Hruska Library, St. Luke's United Methodist Church, or Aldersgate United Methodist Church.
Maxine will be remembered for her BEAUTIFUL SMILE.