Theresa Eggers, 69, of Leigh, died Sunday, January 5, 2020 at the Clarkson Community Care Center in Clarkson.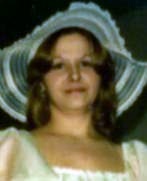 Memorial Service

Saturday, January 18, 2020,  10:30 a.m.
Zion Lutheran Church, Leigh, Nebraska
Rev. Raymond Doubrava
committal at a later date
Lunch immediately following the service at the school.
Theresa L. Eggers was born November 11, 1950 in Louisville, Kentucky to John F. and Annabelle (Garrett) Bowman.  On December 19, 1970, she was united in marriage to William "Bill" Eggers in Anaheim, California, where Bill was serving in the Marines.  Following Bill's service in the Marines the couple moved back to Louisville, where Theresa worked as a computer programmer for Blue Cross & Blue Shield insurance company.   After they retired the couple moved to Leigh, Nebraska where they owned and operated "Bill's Bar" from 1999 - 2012.
Theresa is survived by her sister Mary F. (Thomas) Culliton of Sun City Center, FL, Brother John H. Bowman of Louisville, KY, Sister-in-law Lanina Condon, Tabor, IA.  Niece Shannon Roach of Louisville, KY, Nephew Sean Bowman of Louisville, KY.  Nieces and nephews Robin Poole of Carter Lake, IA, Cindy Petz of Beemer, Chris Herink of Leigh, Cal Liermann of Leigh, Cara Emerson of Leigh, Cathy Schroeder of Leigh and Craig Liermann of Fremont.
She was preceded in death by her parents and husband Bill, December 28, 2017.