Kelvin Molacek, 59, of Schuyler, died Sunday, September 29, 2019, at CHI Creighton-Bergan Mercy Health Center in Omaha.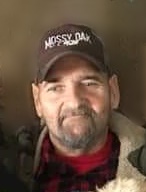 Funeral Service Saturday, October 5, 2019,  11:00 A.M.
First Presbyterian Church, Schuyler   Rev. Sarah Gengler, Officiating
Visitation Friday 5-7 P.M.--Kracl Funeral Chapel, Schuyler
Visitation Saturday 10-11:00 AM at the church
Burial at a later date   Dinner immediately following the service
Memorials in care of the family for future designation
Kelvin was born July 18, 1960, in Columbus to Vincent and Valerie (Bartak) Molacek.  He attended grade school in Clarkson and graduated from Schuyler High School after the family moved to Schuyler.  On May 3, 1986, he married Roberta Hollingsworth at the United Methodist Church in Norfolk.  Kelvin was a salesman for Country Truck Sales in Fremont and later drove truck for Frontier Coop until his health failed.  Recently he was involved in the DAV and worked with Jerry and Rose Mundil at the Schuyler Thrift Store.  He was  a member of Ducks Unlimited and the Eagles.
Kelvin is survived by his wife, Roberta "Bobbie" Molacek of Schuyler, one sister, Patty Muhsman of Schuyler, one brother, Ken (Georgia) Molacek and an aunt, Mary Kucera, all of Fremont, three sisters-in-law; Patty (Jim) Starkel, Randolph, Ginger (Randy) Jensen, Norfolk, Frances (Mike) Kallhoff, Oakdale, and two brothers-in-law; Dave (Brenda) Hendren, Norfolk and Rick (Vicki) Hendren of Henderson, Nevada, several nieces, nephews and friends.  He was preceded in death by his parents,  grandparents, four brothers-in-law, Richard Muhsman, Charles Wheeler, Jim Froehlich, Robert Hendren and a sister-in-law Rosemarie Froehlich.