Mildred Matulka, 95, of Leigh, died Thursday, November 22, 2018 at Brookstone Acres in Columbus.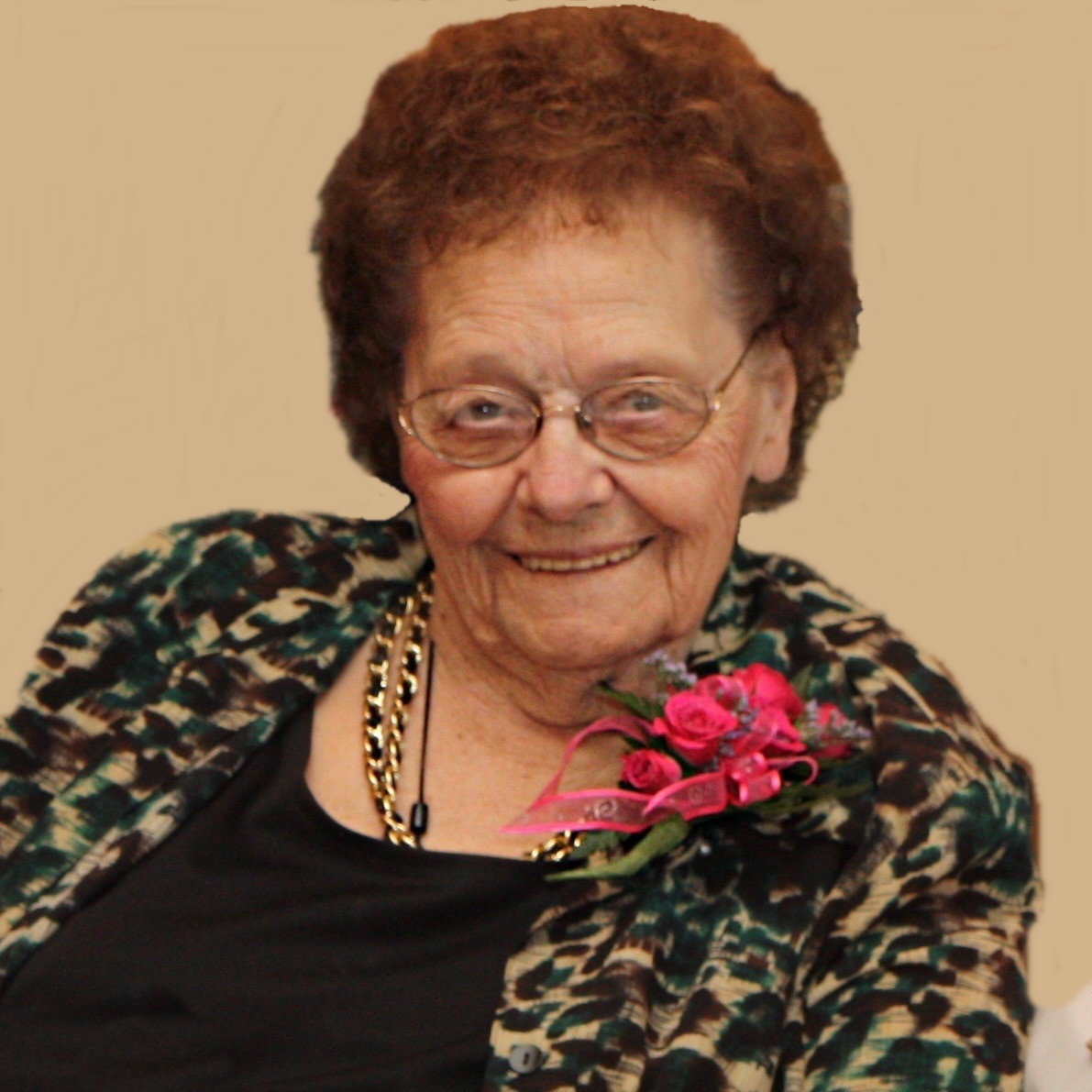 Funeral Services Wednesday, November 28, 2018  10:30 A.M.
St. John's Lutheran Church in Leigh, Nebraska
Visitation Tuesday, November27, 2018
4:00 - 7:00 P.M. Kracl Funeral Chapel, Leigh

Wednesday 9:30-10:30 at the church
Committal in the Leigh Cemetery
Lunch in the Church basement
Memorials to St. John's Lutheran Church
Milada "Mildred" Mae Bures was born May 1, 1923, to Alois and Mary (Pacas) Bures on a farm near Dodge.  She attended grade school in rural Cuming county and graduated from Dodge High School in 1940.  She married Stanley L. Sedlacek on December 7, 1942, and they raised their family on a farm north of Leigh before retiring in town.  After Stanley's passing in July of 1979, Mildred later moved to David City and married Alois Matulka.  Mildred was a proud Czech and loved to make dumplings and bake kolaches as well as sing and dance to polka music as a member of the "Happy Czechs" singing group.  She was as generous with her time as she was with her sewing talents, as a member of St. John's Lutheral Church Women (LCW) in Leigh and an active volunteer at St. Joseph's Villa nursing home in David City, where she was named "Volunteer of the Year."
She is survived by her daughter Cindy (Brad) Behmer of Centenntial, Colorado, son Gary (Judy) Sedlacek of Signal Mountain, Tennessee, two sisters; Mary Ann Schroeder of Columbus and Patsy Kreikemeier of West Point, grandchildren; Tari (John) Haro of Chicago, Illinois, Matthew (Brooke Houle) Loseke of Chicago, Illinois, Jennifer (James) Elias of Glenwood Springs, Colorado, Chris (Melinda Cook) Behmer of Freeport, Illinois, Brian McKinley, Bristol, Tennessee, Beverly Bicsak, Platte City, Missouri, great-grandchildren who all loved her dearly; Jackson & Penelope Haro, Lucille Loseke, Ruby Behmer, Maya and Ava Elias, Andrew and Adam Bicsak, Alexis, Katelain, Connor and Holden McKinley.
Mildred was preceded in death by her husbands, parents, brothers Rudy, Lumir, Louis and Eddie Bures and sisters Libbie Schroeder and Blanche Spulak.
Mildred's family would like to extend their gratitude to the loving staff at Brookestone Acres for their care