Martha K. Sabata, age 96, of Brainard, Nebraska, died Thursday, August 30, 2018, at St. Joseph's Villa in David City.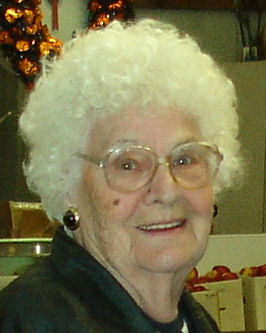 Private family services will be held at a later date.
Memorials:  Capital Humane Society, Lincoln
Martha  was born on a farm near Brainard to William and Martha (Fleek) Schulz.  She grew up on the family farm and attended Schulzville School District #89 and Brainard High School graduating in 1939. She attended Van School of Business in Omaha earning a secretarial degree.  She worked at the Glen L Martin Bomber Plant as a secretary in the Engineering Department.   She was a lifetime member of United Methodist Church in Brainard.  In 1946 she married her high school sweetheart Frank Sabata Jr.  They were married for 56 years until his death in 2002.  All of that time, and for many more years, she lived on the Sabata family farm.  She loved this farm where her favorite activities were gardening, cooking, planting flowers and trees, and especially, caring for her pets.
She is survived by her daughter Carol Moseman and her son-in-law Mark of David City.
She was preceded in death by her parents, five brothers and three sisters.