Theresa Bloomquist, 56, of Linwood, died Monday, June 11, 2018, at the CHI Memorial Hospital in Schuyler.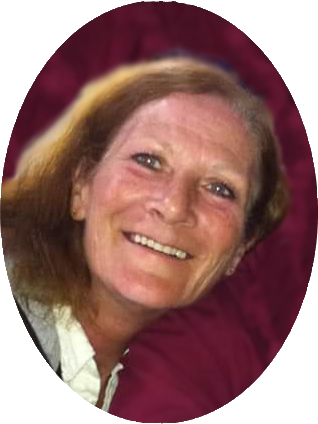 Memorial Service Saturday, June 16, 2018  11:00 A.M.
Kracl Funeral  Chapel  Schuyler, Nebraska  Jerry L. Kracl, Officiating
Visitation Friday 4-7 P.M.  Saturday 9A.M. til Service time
Lunch following at the Schuyler Golf Club
Memorials in care of the family for future designation
Committal at a later date
Theresa L. Bloomquist was born November 14, 1961, in Schuyler, Nebraska to Bernard and Gail (Palmer) Codr.  She graduated from Schuyler High School in 1980 and then earned an Associates Degree in Accounting from Central Community College in Columbus.  On November 14, 1996, she married Randy Bloomquist in Columbus.  Shortly after their marriage they made Linwood their home.  Theresa worked in Customer Accounts at Bryan LGH West in  Lincoln, Didier's Grocery, Big Fella's in Linwood, The Gold Mine, Parkview and Hunters Bar and Grill in Schuyler.  She enjoyed fishing and gardening and loved spending time with family.  She and Randy took many NASCAR trips and Theresa liked riding her motorcycle until she broke her leg.  She loved being around people and said her favorite job was bar-tending.
She is survived by her husband, Randy Bloomquist of Linwood, three sons; Kevin (Kristan) Harris of North Bend, Nathan (Courtney) Harris of Hastings, Travis Bloomquist of Minneapolis, two daughters; Emily Bloomquist of South Sioux City and Sarai Bloomquist of Lincoln, her father Bernard Codr and brother Mike Codr of Linwood and a brother, Bernard (Laurie) Codr of Cheyenne, Wyoming.  Theresa is also survived by 14 grandchildren.  She was preceded in  death by her mother, Gail Codr, sister, Kelli Patocka, mother-in-law Saundra Bloomquist and brother-in-law Rob Bloomquist.