Ruby Barlean, 95, of David City, died Wednesday, June 13, 2018, at St. Joseph's Villa in David City.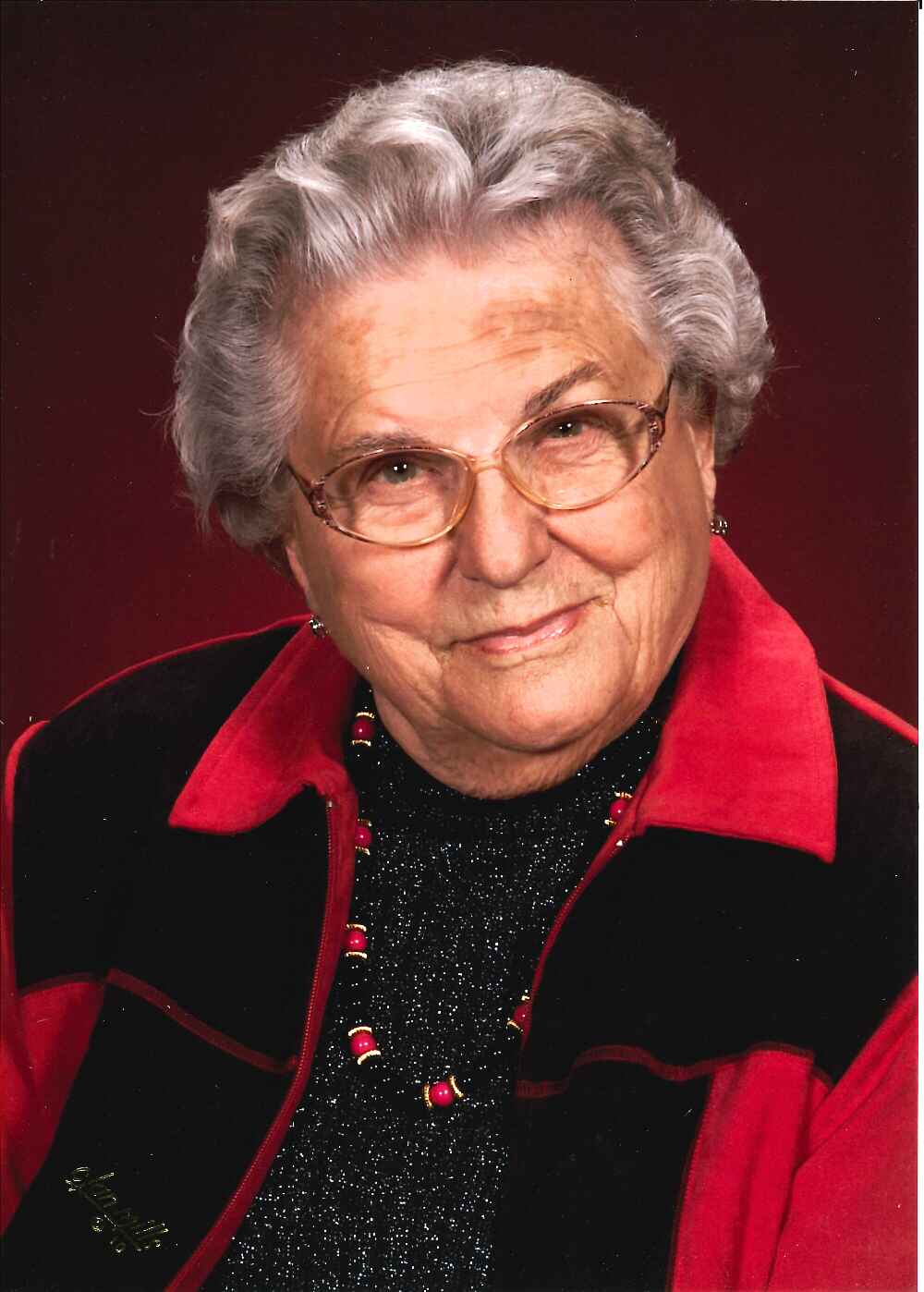 Funeral Service Saturday, June 16, 2018  2:00 P.M. Kracl Funeral Chapel
Jerry L. Kracl, Officiating  Visitation Friday 4-7 P.M. Saturday 12-2 P.M.
Committal in the David City Cemetery, David City, Nebraska
Lunch following at the Butler County Fairgrounds
Memorials are requested to be sent to the
Butler County Health Care Center and the David City Library

The stock market, Friday night BINGO, every David City garage sale, The Horseshoe Casino and the Powerball Lottery (but not without a $10,000 winner on her 90th birthday) lost a loyal customer on Wednesday June 13, 2018. Ruby Mabel (Sip) Barlean (you probably knew her as Grannie) entered eternal life after 95 years of touching people's hearts, making people laugh and always rooting for the underdog.
Ruby was born on August 6, 1922 to Louis and Julia (Masek) Sip in Geddes, South Dakota. She spent most of her childhood there on a farm until moving to Platte, South Dakota.  She graduated High School in 1939 at the age of 16 and shortly after moved to Omaha, NE. After 8 years in Omaha, Ruby moved to David City, NE where she met and married the love of her life Orin Barlean on August 25, 1948. Orin and Ruby began raising their 7 year old daughters Carol and Sharon together before having their third daughter Connie in 1951. Orin and Ruby farmed, fed cattle and raised lambs and pigs.
Her spirit is carried on by her loving family who all can attest to Ruby being the most loving and stubborn woman they knew.  She was always slipping a $20 bill in someone else's pocket, going to a grandkids sporting event, drinking the top off of everyone's beer, reading her romance novels- just to make sure they were doing it right and any kindness toward Ruby was rewarded with a homemade pie. She broke her wrist while mowing, but had to finish the lawn before heading to the hospital.
Those of us who have taken her lessons to heart will ensure that homemade ice cream is always in the freezer and even the smallest fish caught is fried up for the child who caught it. We should all have a Biz bag for our grandkids, popcorn and ice cream are much better with chocolate goop, make homemade pies and no holiday is complete without homemade noodles.
She is survived by Daughters Carol (William) Lawler and Connie (Larry) Coffey. Grandchildren: Beth (Brian) Zeilinger, Wendy Lawler Sisler, Dawn Hoeft, Jeffrey Lawler, Michael (Nicci) Lawler, Scott (Sandy) Hoeft, Justin Rose, Gretchen (Chris) Esch and 19 Great-Grandchildren.
Ruby is reunited with her late husband and favorite dance partner Orin Barlean.  Also preceeded in death by daughter Sharon Hoeft, sons in law Laverne Hoeft and Jon Rose, brother George Sip, sister Violet Sip and 2 infant brothers.