Anton J. "Tony" Vrba, 93, of Schuyler, died Wednesday, April 19, 2023, at St. Joseph's Villa in David City.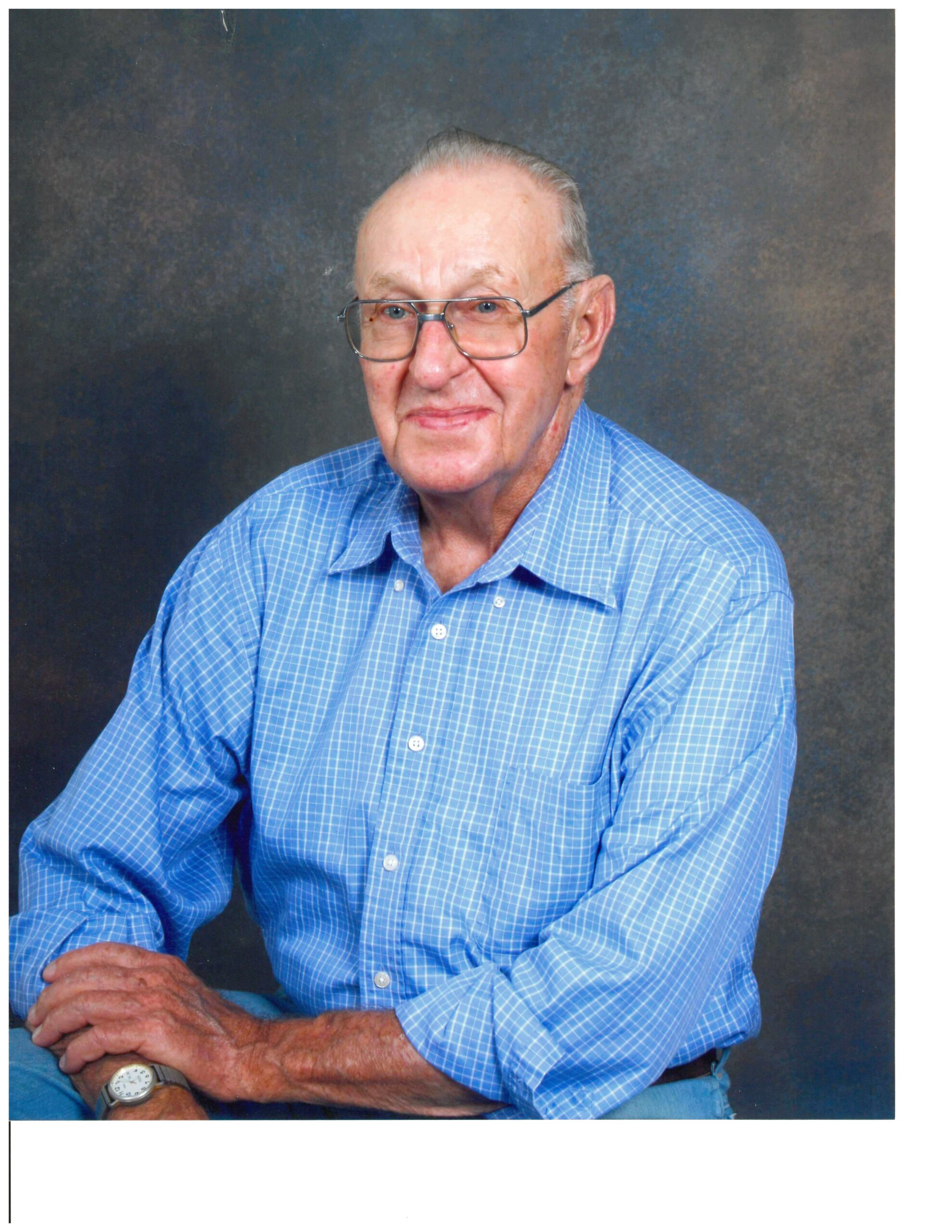 Funeral Service Tuesday, April 25, 2023   2:00 P.M.
Kracl Funeral Chapel, Schuyler     Jerry L. Kracl,Officiant
Visitation Monday 5-7 PM and Tuesday noon - 2P.M.
Committal with Military Honors in the Schuyler Cemetery
Refreshments following at the funeral chapel
Memorials in care of the family for future designation
Anton J. Vrba, Jr., "Tony", was born November 23, 1929, in Schuyler, to Anton and Julia (Krcma) Vrba.  He attended Fisher School (the pink school house) and graduated from Schuyler High School in 1947.   He helped his dad on the farm and in 1951, he enlisted in the United States Army, serving in Korea in 1952 and was Honorably Discharged as Staff Sgt. in 1958.  He then served six more years in the Army Reserves. Tony was a Life Member of the VFW and very proud of his service.  He returned to the family farm and rented ground to get his start farming on his own.  On June 27, 1956, he married Phyllis Kracl.  After farming, they moved to town in 1992 where Tony worked as Sexton of the Schuyler Cemetery for over 20 years. Tony saw to  it that the flag flew at half staff in the cemetery for the burial of any and all veterans. He represented Watertown Monument Company and sold monuments for 23 years.  Phyllis died September 5, 2005, and he lived alone at 622 Colfax.  Tony was very proud of his daughters and grandchildren and loved spending time with them.
He is survived by his two daughters, Susan (Doug) Davis of Ceresco, Eileen (Steve) Johnson of Cambridge,  one sister, Shirley Bair of Lincoln, four grandchildren, Chris Davis,  April (Jeremy) Cardwell, Jay (Jordan) Johnson, Jackson(Justina) Johnson and seven great-grandchildren; Brecksen and Mason Cardwell, Reeslyn, Wrigley, Ryer, Lincoln and Nolan Johnson. He was preceded in death by his parents, brother, Donald Vrba, great-grandson Joshua Cardwell and in-laws John and Lottie Kracl.