Lorene Prochaska, 87, of Abie, died Wednesday, October 6, 2021, at david place in David City.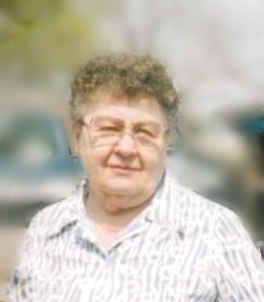 Funeral Service Saturday, October 9, 2021  10:30 A.M.
Kracl Funeral Chapel, David City   Rev. Sarah Gengler, Officiating
Visitation Friday 4-7 P.M.  Saturday 9-10:30 A.M at the chapel
Committal in Prague National Cemetery
Memorials in care of the family for future designation
Lorene was born on a farm northeast of Rescue, Nebraska on May 30, 1934, to Louis and Helen (Brtek) Frohner.  She attended area schools and David City High School.  On March 16, 1954, she married Lester Prochaska in Wahoo.  They lived and farmed between Prague and Abie and she later moved to Abie.  Lorene had worked at Campbells Soup in Fremont, the Fairview Cafe in Wahoo and a few local taverns in the area. She also was a housekeeper for many families in her early years. She was a hard working farm wife, raising ducks and geese and was an excellent baker of  kolaches, rye bread and rohliky.  She loved spending time with her son and granddaughter and going to thrift and Family Dollar Stores, looking for bargains.
Lorene is survived by her son, Larry Prochaska of Columbus, granddaughter Morgan Prochaska of Omaha, brother-in-law Edwin Prochaska of Abie, sister Deloris Prochaska of Madison and several nieces and nephews.  She was preceded in death by her parents, husband Lester in 2010 and brother-in-law Elmer Prochaska.