Patricia A. Montag, 82, of David City, died Friday, July 16, 2021 at the Butler County Community Health Care Center.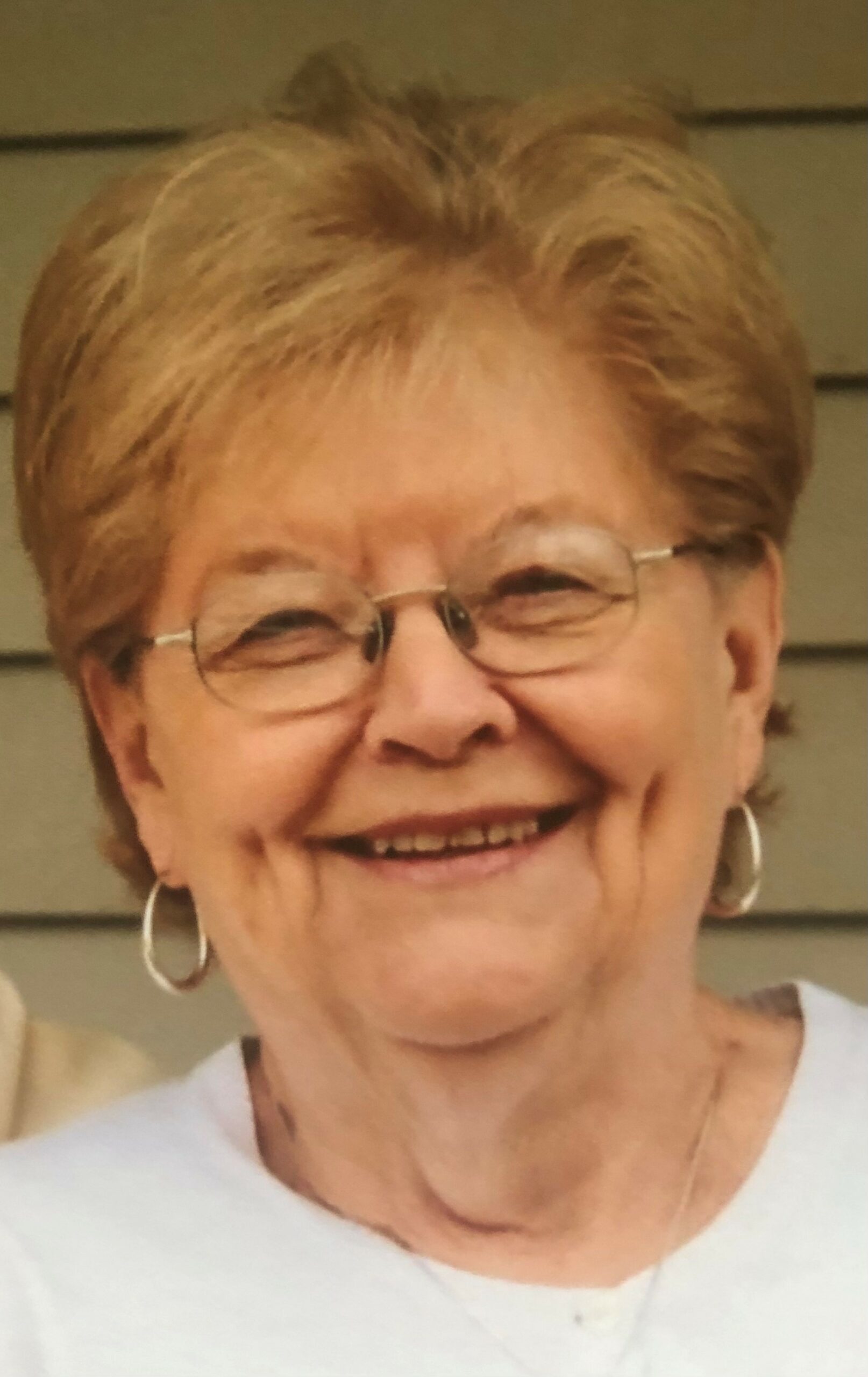 Mass of Christian Burial   
Monday, July 19, 2021  10:30 a.m.  St. Mary's Catholic Church, David City, Nebraska
Rev. Carson Kain, Celebrant
Visitation Sunday, 4:00 p.m. to 6:00 p.m. at Kracl Funeral Chapel, David City
Rosary 6:00 p.m. at the chapel.  Visitation Monday, 9:30 a.m. to 10:15 a.m. at the church
Committal at a later date, St. Mary's Cemetery, David City
Memorials to the family for future designation
Lunch immediately following mass at the auditorium
Patricia A. Montag was born March 5, 1939 on a farm near Breda, Iowa to Clarence and Evelyn (Booth) Karstens. She attended high school in Wall Lake, Iowa and later attended Ft. Dodge Business School in Iowa for 1 year. On May 27, 1961, she was united in marriage to David Montag in Sac City, Iowa. They lived in Dix, Nebraska and Patricia worked at First National Bank in Kimball. They have lived in David City since 1972. She worked as a bookkeeper for Kobza Motors, Oak Creek Foods and Neil Kuhlman in David City. Pat was a friend to whoever she met and loved a good conversation. She was an avid card player but a bit of a card snob as she would only play bridge. She liked a good cup of coffee especially with a dash of kahlua. Pat was a loyal fan of Husker volleyball and football. Some would say she had a bit of an obsession with a clean house. But, upmost, Pat loved her grandkids and passionately enjoyed watching their events.
She is survived by:
Husband: Dave of David City
Daughter: Anne (James) Weber of Columbus, their children Ben (Emily) Weber, Rachael (Derek) Brown, Megan (Kyle) Rieger
Son: Brad (Peg) Montag of Norfolk, their children Sara(Jake) Miriovsky, Andrew and Seth Montag
Son: Brett Montag of Kansas City, Missouri, his children Spencer and Molly Montag
Great grandchildren: Maren and Colson Miriovsky and Soleia Weber.
They also raised 4 children as guardians:
Jane (John) Wright, their son J.R. (Myranda)Wright,
Tom (Francie)Stander                    Carl Stander and his children Jessie (Brian) Bogaard and Jamie (Duane) Murdock
Don Stander
Great grandchildren Blake, Lanie, Grace, Carlee, Renee, Bryden, Bonnie, John Conner Brother: Virgil (Julie) Karstens of Spirit Lake, Iowa,
Brother-in-laws: Pat Montag, Paul Montag and Tom (Sandy) Montag
Sister-in-laws: Lois Jean Walker and Mary Montag
and many nieces and nephews.
She was preceded in death by her parents and sister Clarice Murchie, brother-in-laws John Walker, John Montag, Joe Montag, Phillip Montag, Robert Montag and sister-in-laws Sara Montag, Dolores Montag and Colleen Montag.