Jeff Bogner, 66, formerly of Schuyler, died Saturday, March 27, 2021, at Bellevue UNMC Hospital in Bellevue.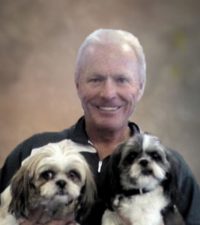 Graveside Memorial Service (North Gate of Cemetery)

Saturday April, 10, 2021   1:30 P.M.
Schuyler Cemetery   Jerry L. Kracl, Officiating
Memorials in care of the family for future designation
Jeff Bogner passed away March 27 in Bellevue, Nebraska.  Jeff is survived by sister Sandy Clapper (Dave), brother Steve Bogner (Sandy), brother-in-law Ron Ingle, sister-in-law Carol Bogner and many nieces and nephews.  He is preceded in death by parents Paul and Edie Bogner, sister Connie Ingle and brother Tom Bogner. Jeff spent his entire career in the golf course industry in several states including Nebraska, Iowa, Texas and Arizona.  After retiring from his job in Arizona a couple of years ago, Jeff moved back to Nebraska to work with his brother on the golf course. He loved sports, especially baseball, football and golf.  Jeff also loved dogs and had several over the years that would accompany him to the golf courses.  A service will be held at a later date.