Steven Poe, 59, of Schuyler, died Tuesday, January 14, 2020, at the CHI Bergan Mercy Medical Center in Omaha.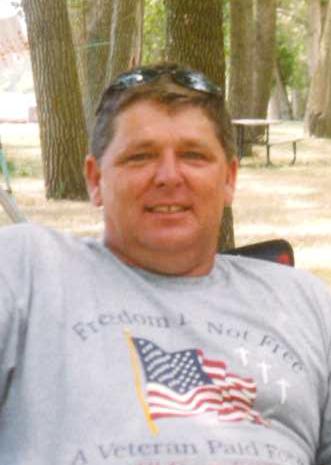 Funeral Service Monday, January 20, 2020   11:00 A.M.
Kracl Funeral Chapel, Schuyler   Jerry L. Kracl, Officiating
Visitation Monday 9-11:00 A.M  Committal at a later date
Memorials in care of the family
Steven Patrick Poe was born March 30, 1960, in Columbus, Nebraska to William and Margaret (Ward) Poe.  He attended Butler County Schools and graduated from David City High School.  On October 14, 2009, he married Bonnie Brooks in Boulder, Colorado.  She died in 2018. Steven was a construction worker and cabinet maker until he became disabled.  He loved spending time with his family and friends.
Steven is survived by his mother, Margaret (Joe) Krepel of Schuyler, father William Poe of Bullhead, Arizona, siblings; Denise (Brian) Coombes, Julie (David) Chambers, Bonnie Poe, Jim (Pam) Poe, Joe (Tracy) Krepel, Jr., Brenda Buderes, Wayne Krepel, Darryl (Kim) Krepel, Alan (Candee) Krepel, nine nieces, 8 nephews, one great-nephew, three great-nieces,  three step-children and his beloved dog, Missie.  He was preceded in death by his wife, Bonnie and his grandparents.