Bob Davenport, 92, of Schuyler, died Thursday, May 2, 2019, at CHI Lakeside Hospital in Omaha.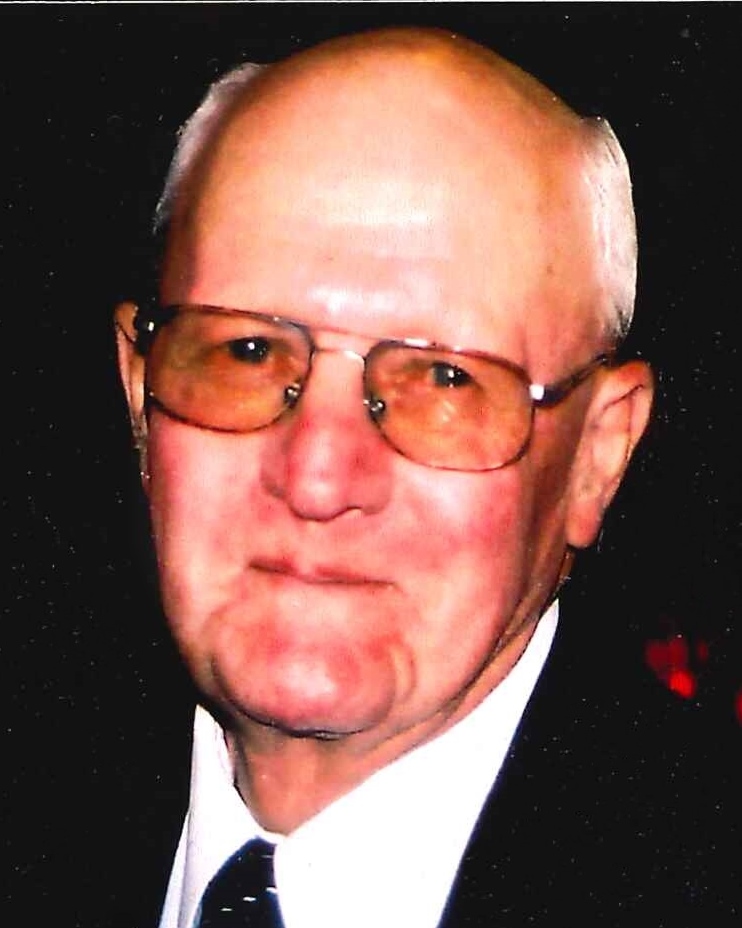 Funeral Service Monday, May 6, 2019, 10:30 A.M.
First Presbyterian Church, Schuyler  Rev. Sarah Gengler, Officiating
Visitation Sunday 2-5 P.M. Kracl Funeral Chapel, Schuyler
Visitation Monday one hour prior to services, at the church
Lunch in the fellowship hall immediately following the service
Committal at Edholm Cemetery 2 P.M.
Memorials in care of the family
Bob was born near Octavia, Nebraska on April 6, 1927, to Ray R. and Anna (Eberly) Davenport.  He graduated from Schuyler High School and entered the United States Army where he served from 1945-1947.  He was a member of the Schuyler American Legion and the Last Man's Club.  On July 28, 1949, he married Connie Metzler at the First Presbyterian Church in Schuyler.  They lived and farmed in Butler County retiring to Schuyler.  Bob loved to hunt, play cards and spend time with friends and family.  He and Connie belonged to a card club for many years and he enjoyed Pinochle and Taroks.  He was never more happy than when he was surrounded by grandchildren and great-grandchildren.
Bob is survived by his wife, Connie, of Schuyler, son, Ron (Dorothy) Davenport of Schuyler, daughter, Teresa (Jerry) Hoelscher of Linwood, eight grandchildren; Dawn Pensick and Bob Girardin, Michelle (Mark) Kovarik, Sheila (Ron) Evans, Nicky (Dan) Briggs, Tonya (Tony) Labenz, Ryan (Lisa) Hoelscher, Rod (Cris) Hoelscher and Brad Hoelscher, twenty great-grandchildren; Joslyn and Walker Pensick, Graham, Maddie and Keaton Kovarik, Chris LeGrande, D.J. and Dani Evans, Luke, Max, Blair and Lance Briggs, Matt, Madi and Nick Elpers, Loren, Paige, Brooke, Evan and Isaac Hoelscher. He was preceded in death by his parents, sister and brother-in-law, Nadine and Emerson Kohler and nephew, Rick Kohler.