Irma Jean Meyers, 84, (widow of Dean Meyers), Schuyler, died Tuesday, April 30, 2019, at St. Joseph's Villa in David City.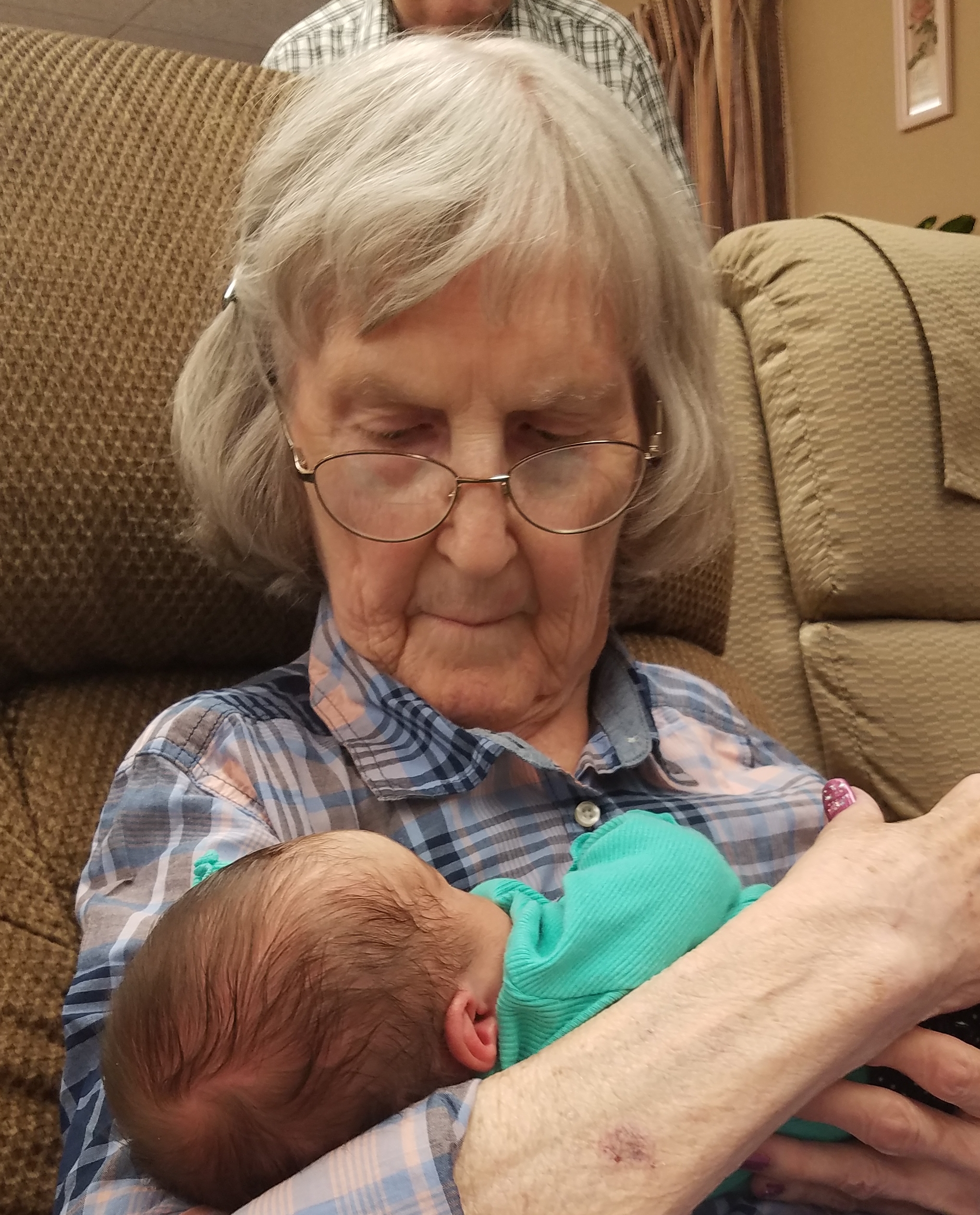 Mass of Christian Burial Saturday, May 4, 2019  10:30 A.M.
St. Augustine's Catholic Church, Schuyler  Rev. Gerry Gonderinger, Celebrant
Visitation Friday 5-7 with 7 P.M.  Rosary-Kracl Funeral Chapel, Schuyler
Visitation Saturday 9:30 -10:30 A.M. at the church
Lunch immediately following Mass at St. Mary's Church Basement

Committal at a later date   Memorials in care of the family
Irma Jean was born April 18, 1935, in Schuyler to Roy and Frances (Peters) Freeman.  She attended Schuyler Schools and graduated from Schuyler High School.  Following graduation, she taught school in Bellwood for one year.  Irma worked at the Ordnance Plant in Mead where she met the love of her life and married Dean Meyers February 2, 1954, at St. Augustine's Catholic Church in Schuyler.  She was a member of St. Augustine's Catholic Church and was a 20 year Cancer Survivor.  Irma enjoyed gardening, cooking, crossword puzzles and time spent with the grandkids.  She also loved to go for evening rides around town with Dean.
Irma is survived by her son, Michael Meyers of Octavia, daughter Kristyn Meyers of Schuyler, 6 grandchildren; Carla, Lisa, Stephanie, Eric, Colton and Rhiannon, 8 great-grandchildren and a great-great-granddaughter, Luna.  She was preceded in death by her parents, husband Dean, son Steve, granddaughter Angela and sister and brother-in-law, Pat and Oren Kennedy.