Helen Alexander, 99, of Bruno, died Sunday, April 7, 2019, at david place in David City.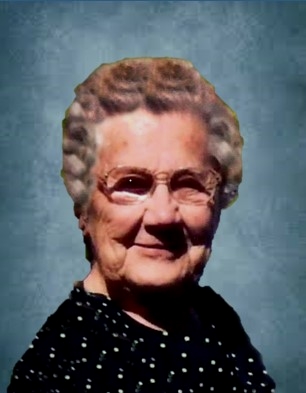 Mass of Christian Burial
Wednesday, April 17, 2019  10:30 a.m.
St. Anthony's Catholic Church, Bruno, Nebraska  Rev. Ronald Homes, Celebrant
Visitation Wednesday, 9:00 a.m. to 10:00 a.m.
Rosary Wednesday 10:00 a.m., all at the church.
Committal in St. Anthony's Cemetery, Bruno
Memorials to Family's Choice
Lunch in the Parish hall following committal
Helen E. Alexander was born April 17, 1919 at Bruno, Nebraska to Anton and Anna (Pokorney) Polacek.  She attended country school Dist. 46 near Bruno and graduated from Bruno High School.  On October 20, 1973, Helen was united in marriage to Joe Alexander at St. Anthony's Catholic Catholic Church in Bruno.  Helen was a homemaker.  She was a member of St. Anthony's Catholic Church in Bruno and a member of the P.C.C.W.
She is survived by her nieces and nephews.   Helen was preceded in death by her parents,  husband Joe, great niece LuAnn Patruck, nephew Louis Polacek, brother Louis A Polacek, sister Alice Proskovec.