Elva Peterson, 102, of Schuyler, died Tuesday, April 9, 2019, at St. Joseph's Villa in David City.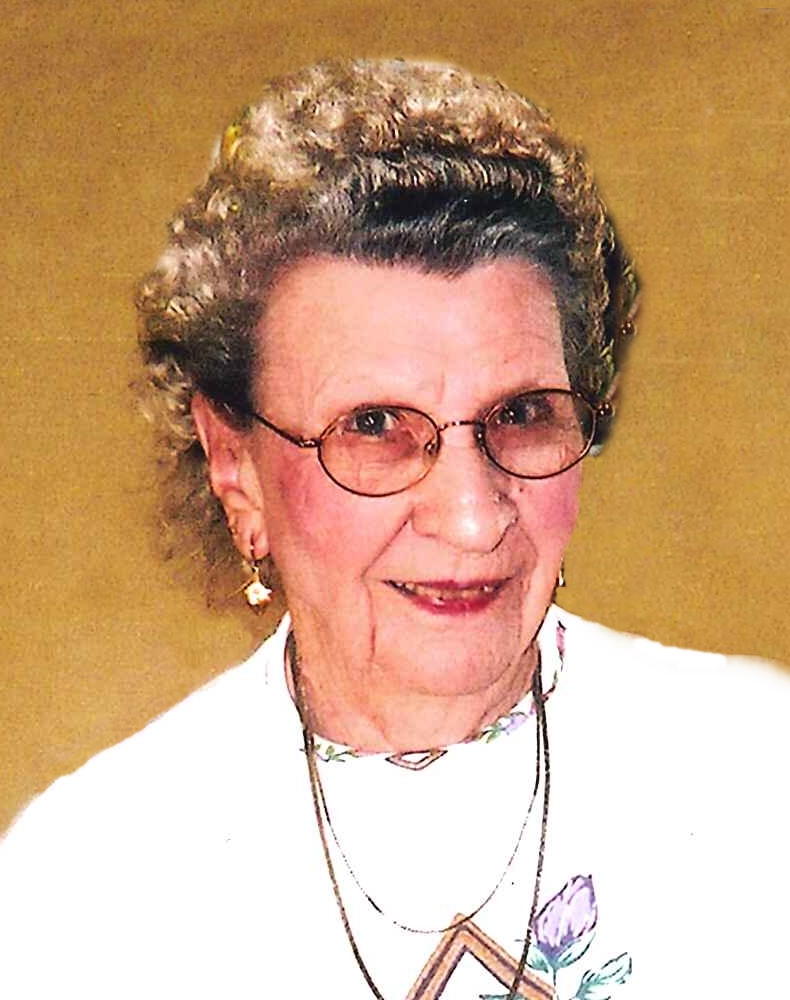 Funeral Service Monday, April 15, 2019  10:30 A.M.
Kracl Funeral Chapel, Schuyler   Rev. Bill Mattfeld, Officiating
Visitation Monday 9-10:30 A.M.  Committal in Schuyler Cemetery
Memorials in care of the Colfax County Senior Center
Elva was born December 16, 1916, in Pierce, Nebraska to George and Frieda (Sporleder) Malzahn.  She grew up and graduated from Schuyler High School in 1935.  In 1938, she married Ray Peterson in Central City, Nebraska.  They owned several restaurants and skating rinks in Nebraska.  They lived in California for awhile returning to Grand Island in 1962 where Elva worked at JC Pennys and Crowleys.  She was a member of Grace Lutheran Church in Grand Island until moving to Schuyler where she joined Trinity Lutheran Church.  It was Elva's wishes memorials be made to the Colfax Senior Center where she received home delivered meals for many years.  She did not frequent the center because she said it was for "old people" to enjoy.
Elva is survived by many nieces and nephews and was preceded in death by her parents, husband Ray(May 7, 1980) four sisters; Bernice Misek, Gladys White, Helen Lammers and Darlene Workman, as well as two brothers; Troy Malzahn and Lee Malzahn.